ASAP Rocky Responds After His LA Mansion Was Robbed At Gunpoint
19 May 2017, 13:21 | Updated: 19 May 2017, 13:58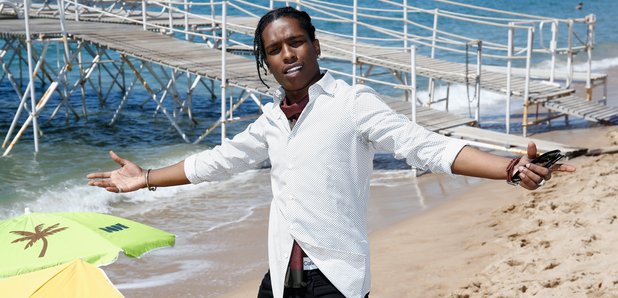 Rocky has spoken out.
ASAP Rocky has responded after his LA mansion was recently robbed at gunpoint for over $1m.
According to TMZ, the New York rapper's house was invaded by three men, who forced their way inside and got away with jewellery and other property.
Rocky's sister was also reportedly held at gunpoint during the incident.
However ASAP Rocky, who wasn't in the house at the time, has now responded to the drama in defiant fashion.
"Still got my Raf though," he fired back on Twitter.
STILL GOT ALL MY RAF THO

— LORD FLACKO JODYE II (@asvpxrocky) May 18, 2017
Interestingly, the thieves also tried to take a safe but left it on the pavement before disappearing in their getaway vehicle.
Reports suggest that the robbery was not a random hit but instead a targeted attack.
ASAP Rocky's house robbery is the latest in a spree of celebrity burglaries that have seen people such as Chris Brown, Kendall Jenner and more become victims.
Amber Rose's LA home was also recently targeted, with the robbers reportedly lurking in her LA home for four hours while she slept.