A$AP Rocky Reportedly Living In Severely Poor Conditions In "Disease Ridden" Swedish Jail
9 July 2019, 11:01 | Updated: 9 July 2019, 11:25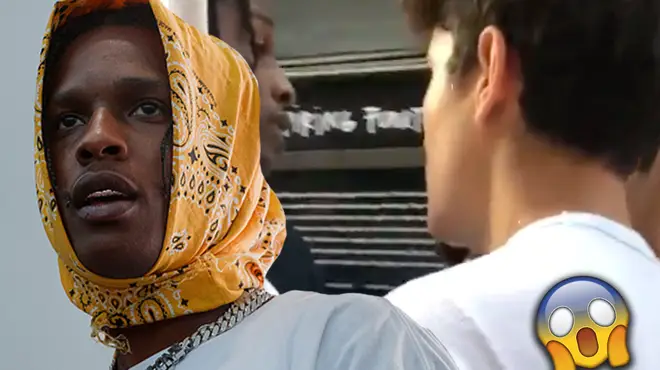 A$ap Rocky has reportedly been living in a Swedish jail cell in severely deplorable conditions. It has been reported that the jail is ridden with faeces and diseases.
A$AP Rocky is still being held in a Swedish jail following his arrest last Tuesday (Jul 2nd) after a video showing him and his team beating up a man on the street surfaced online.
The Harlem rapper is reportedly in a jail with inhumane conditions, with faeces remains around and disgusting food, that is not fit for humans.
According to TMZ's sources, Rocky is sleeping on a yoga mat with no duvet for blankets.
Apparently, in the cell next to Rocky, there is a prisoner with severe mental issues who slams his head against the hard cell wall. The next cell prisoner allegedly hurls faeces, which doesn't get cleaned up.
The "Goldie" rapper is reportedly in a jail which offers uncleaned water and the food is "not edible". Sources tell TMZ that A$AP Rocky ate an apple a day for the first 5 days.
The sources also reiterated that the facility is filthy and "disease ridden".
Earlier today (Jul 9th) a new report from a Swedish publication claim the Supreme Court rejected Rocky's appeal, which means he will likely remain in Swedish custody until his eventual court date.