A$AP Rocky Guilty: Rapper Convicted Of Assault In Sweden Street Brawl Case
14 August 2019, 13:31 | Updated: 14 August 2019, 13:52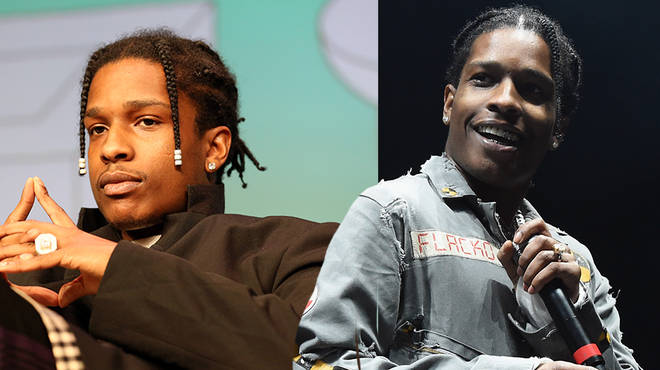 Rapper A$AP Rocky has been found guilty on assault and has been ordered to pay the victim in damages.
A$AP Rocky, whose real name is Rakim Athelaston Mayerswas involved in a fight in the Swedish capital at the end of June. The rapper has reportedly been given a suspended prison sentence and ordered to pay damages to his victim.
The 30 year-old rapper spent nearly a month in custody before being released ahead of the verdict. A judge ordered the Harlem rapper released from custody earlier this month pending the verdict of the trial.
Rocky, was arrested in Stockholm in July after he and two of his entourage got into a street brawl with a 19-year-old man, Mustafa Jafari.
However, after the rapper's court hearing, it has been revealed two members of ASAP Rocky's entourage, Bladimir Corniel and David Rispers, were also found guilty of the same charge.
According to NBC News, a court statement read "The assault has not been of such a serious nature that a prison sentence must be chosen," the court said.
"The defendants are therefore sentenced to conditional sentences."
A$AP Rocky and his co-defendants claimed they had been acting in self-defence against two men who had been following their group.
In the courts verdict, it read "assaulted the victim by hitting and kicking him as he lay on the ground. "The artist has also thrown the victim to the ground and stepped on his arm."
The trio were reportedly ordered to pay 12,500 Swedish krona, (roughly $1,300)in damages to the victim.
Kim Kardashian-West, Rod Stewart and President Donald Trump made efforts to help get A$AP released from Swedish jail, claiming he was treated unfairly.
The rapper performed at Tyler The Creator's show on Sunday (Aug 11). On stage, A$AP said "Y'all know how happy I am to be here right now, I wanna say this though. When I was away—hold the mosh please, this a sentimental moment!—what I experienced was crazy.... It was a scary, humbling experience but I'm here right now."
The rapper continued "God is good. People who ain't even fuck with me felt sympathy. People was praying for me, that uplifted me when my spirits was low. I can't thank y'all enough, man, that was crazy. Hip-hop never looked so strong together."
This news story will be updated being updated and more details will be published shortly.