A$AP Rocky Breaks Silence After Being Found Guilty In Sweden Assault Case
15 August 2019, 17:18 | Updated: 15 August 2019, 17:20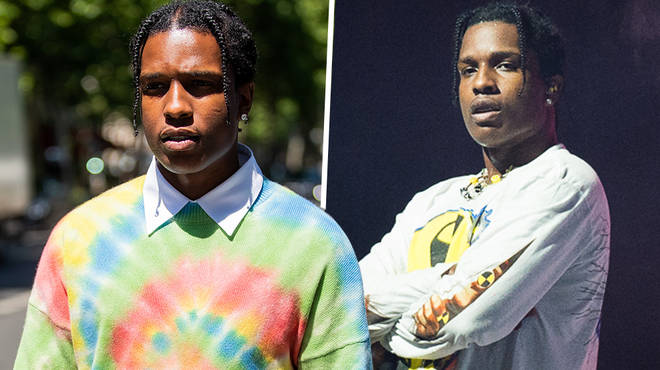 Harlem rapper A$AP Rocky has spoken out for the first time since his guilty verdict on the Sweden assault case.
A$AP Rocky was found guilty of assault and ordered to pay a fine after his sentenced was suspended. The charge came after a fight broke out between Rocky, his team and two men, who claimed the rapper's bodyguard broke their headphones.
The "Goldie" rapper and his team still maintain it was self-defence as the men refused to leave them alone. A$AP Rocky has revealed an update on how he's feeling after his guilty verdict.
On Wednesday (Aug 20) Rocky took to Instagram to reveal his thoughts on his guilty verdict for the Sweden street brawl.The rapper posted an up close and personal photo of his face, with his hands crossed over his face.
The rapper wrote a caption on Instagram, saying "I want to say thanks again to all of my fans, friends and everyone who showed me love during this difficult time. 'Imma keep moving forward."
Rocky added "Thank you to my team, my management, attorneys, label and everyone who advocated for justice" on Instagram.
Following the incident, the rapper was held in a "disease ridden" Swedish prison, causing massive outcry for his release with high status celebrities fighting on his behalf.
Kim Kardashian, Kanye West and President Trump tried to get A$AP out of prison.However it took the Swedish authorities a month to release the rapper after many legal effort were made to get him released.