Watch Ariana Grande Completely Slay A Whitney Houston Tribute
9 August 2016, 14:13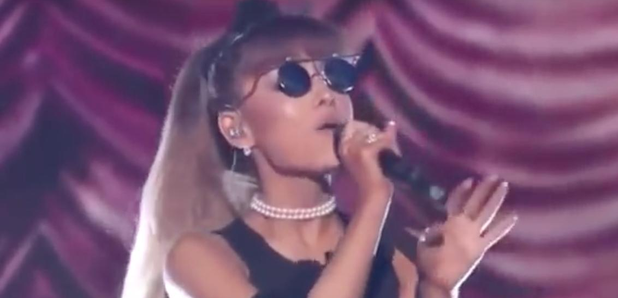 Ariana is the queen of celebrity impressions.
Ariana Grande showed off her amazing voice by slaying a special medley of Whitney Houston classics for TV show 'Greatest Hits'.
The 'Dangerous Woman' singer, who is also amazing at celebrity impressions, once again showed off her party trick with a show-stopping performance of 'How Will I Know' and 'Queen Of The Night'.
Watch below:
The 23-year-old even dressed up in an 80s-themed outfit for the occasion.
Before hitting the stage, Grande expressed her excitement at covering on of her inspirations.
"Honored to be paying homage to my angel tonight," she told her 40m Twitter followers.
Ariana Grande, who is also an actress, has done a number of amazing celebrity impressions before including Rihanna, Britney Spears and Shakira.