Ariana Grande's Brother Frankie Responds To Mac Miller's Death With Touching Tribute
13 September 2018, 10:31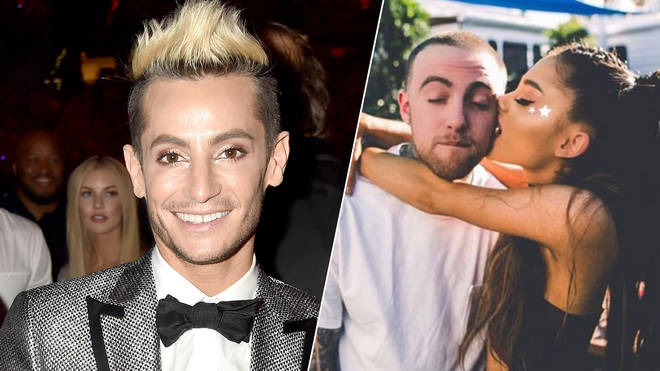 The rapper passed away last Friday.
Frankie Grande has paid a touching tribute to Mac Miller following his tragic death last week.
The 26-year-old rapper, real name Malcolm McCormick, was found in his San Fernando Valley home on Friday (7th September) and pronounced dead at the scene from an apparent drug overdose.
Tributes poured in from mourning fans and fellow artists as the world learned of the sad news. Musicians including J. Cole, Kendrick Lamar, Future, Drake, Childish Gambino, G-Eazy and more all paid their respects to the late rapper.
Ariana Grande, who dated Miller for two years prior to their split back in May, also posted her own poignant tribute to her ex-boyfriend on Instagram after disabling her comments following hate from trolls.
And now, her older brother Frankie has spoken out. In a lengthy letter posted alongside a black-and-white image of Miller, he thanked his "dear friend" for being supportive during his own personal battle with addiction.
"I am beyond heartbroken over Malcolm's death. He was a good friend and was wonderful to my sister," he wrote. "He was the reason I went to the rehabilitation center where I was detoxed safely from all of the drugs alcohol and medications I was taking, when I couldn't imagine living without them.
"It was the place where I found the community of support that showed me that living life without drugs was a possibility and I would never have discovered that if it weren't for Malcolm.
"I remember when I would get 30, 60, 90 days clean and Malcom would be there with a gift and a card and words of encouragement... telling me that he knew how hard getting sober is and how impressed he was that I was succeeding.
He concluded, "Malcom my friend, you will be dearly missed. and I know you will be looking down on me from heaven, proudAF for every day I live my life clean and sober... 453 days and counting... Thank you from the bottom of my heart."
The post comes after one of Miller's close friends, Shane Powers praised Ariana for being "an unbelievably stabilizing force" in the 'What's The Use?' rapper's life.
According to recent reports, the cause of Miller's death is yet to be determined.