Angel Haze Unveils New Song 'CANDLXS'
3 February 2015, 13:54 | Updated: 6 February 2015, 11:06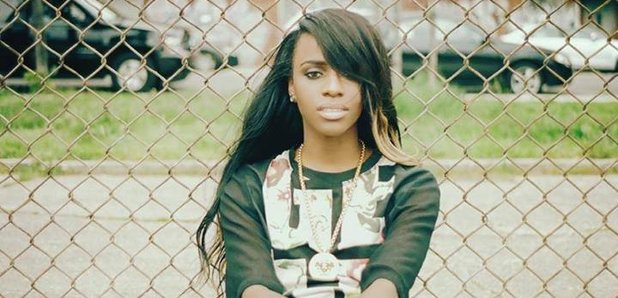 From her upcoming EP 'In The Winter Of Wet Years.'
Angel Haze is back one year after the release of her debut album 'Dirty Gold' that homed breakout single 'Battle Cry.'
The new song, titled 'CANDLXS' hears Angel show off her softer side as she sings about love and her current relationship.
"Let the candles burn slow/ Forever young I want to be in this moment/ Oh we're just making too much love/ Until heaven calls, it's just me and you only," Angel sings over the romantic instrumental.
The artwork for 'CANDLXS' depicts Angel and her girlfriend Ireland Baldwin sitting in a field and was painted by Angel herself.
'CANDLXS' will feature on Angel's upcoming EP titled 'In The Winter Of Wet Years,' according to her, it's the fifth best song on the record.
i really cant wait for the rest of this record to b heard. candlxs was like the fifth best song on the ep. im soooooo excited.

— angxl hxze (@AngelHaze) February 3, 2015