Swizz Beatz 5-Year-Old Son Is Back In The Studio Making Music With Q-Tip
18 April 2016, 10:36 | Updated: 18 April 2016, 11:47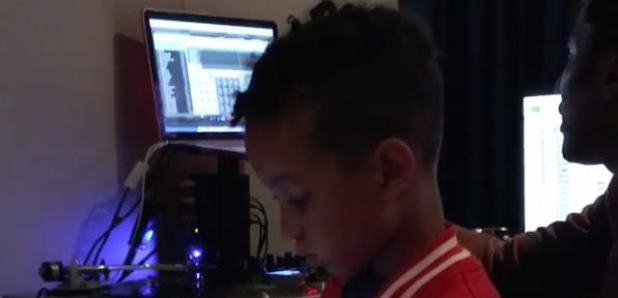 Five-year-old Egypt is back in the studio.
Swizz Beatz's 5-year-old son Egypt, who produced a song on Kendrick Lamar's recent EP 'Untitled, Unmastered', is back in the studio making music with Q-Tip.
The infant is reportedly working with Q-Tip on his forthcoming studio album 'The Last Zulu' and excited father Swizz Beatz captured the footage on camera.
"The teacher & the student. Pure vibes," he said.
Watch below:

Egypt can be seen experimenting with a drum pad, while Q-Tip can be heard encouraging the youngster's musical direction.
Egypt Dean, who is the son of Swiss Beatz and Alicia Keys, has an official production credit on 'Untitled 7' from Kendrick Lamar's EP 'Unmastered, Untitled'.