Watch 50 Cent And Chris Brown's New 'No Romeo No Juliet' Video
23 June 2016, 09:48 | Updated: 23 June 2016, 10:10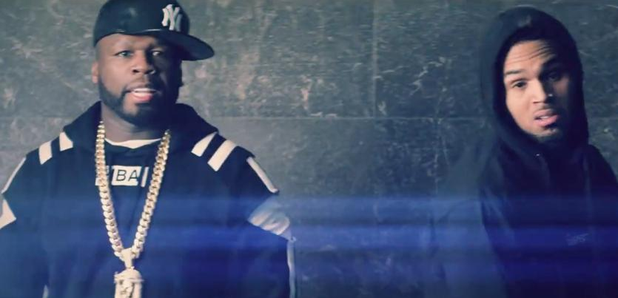 Breezy and 50 hit the club.
50 Cent and Chris Brown have revealed the official visuals for their new single 'No Romeo No Juliet'.
The pair, who also recently collaborated on 50's 'I'm The Man' remix, hit the strip club surrounded by exotic dancers in the new video.
"She no Juliet for no Romeo with no dough/ She report to pimpin', now back to trickin," raps 50.
Watch the official video below:
The clip ends with a short preview of 50 Cent's upcoming video with Post Malone for his track 'Tryna F**k Me Over' – taken from last year's 'Kanan Tape'.
50 is reportedly currently working on a follow-up called 'Kanan Reloaded', set for release sometime this year.
Meanwhile, the New York rapper has been in the headlines this week for his angry reaction at being kicked off stage at a show in Atlanta.
50 over-ran his set time at Hot 107.9's Birthday Bash and had his sound cut off.