50 Cent Claims Spotify Is "Wrong" For Banning R. Kelly's Music Over Allegations
11 May 2018, 16:51 | Updated: 11 May 2018, 17:01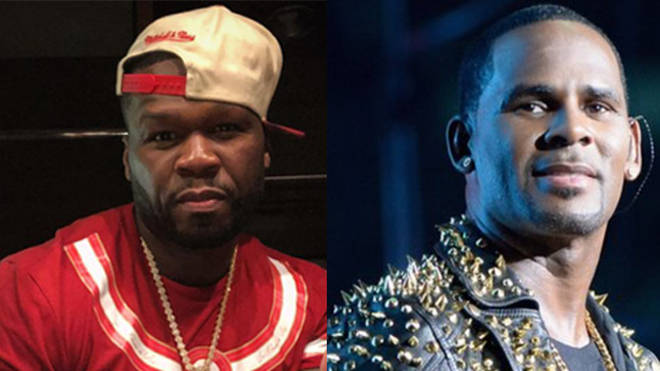 50 Cent isn't happy with Spotify's latest moves against R. Kelly.
50 Cent has attempted to defend R. Kelly after Spotify made the surprise decision to ban his music over sexual misconduct accusations.
The rapper, who recently left Instagram over censorship issues, has stepped in to defend the singer in the wake of the #MuteRKelly social media movement.
The streaming company made the decision to remove songs as part of a new policy involving 'hate content and hateful conduct'.
"Spotify is wrong for what there doing to artists like R. Kelly and XXXTentacion," wrote 50 Cent on Twitter.
"Thanks for the support fam! No weapon formed," R. Kelly captioned the image of 50's tweet, in reference to the popular bible scripture that reads: 'No weapon formed against you shall prosper.'
R. Kelly has been accused of sexual conduct multiple times over the last ten years but has avoided any convictions.
Spotify explained the decision in a statement via Billboard however the singer's team has reportedly responded with a strongly worded reply.
"R. Kelly never has been accused of hate, and the lyrics he writes express love and desire," they said.
"Spotify 'has the right to promote whatever music it chooses' but 'in this case its actions are without merit.
"Mr Kelly for 30 years has sung songs about his love and passion for women. He is innocent of the false and hurtful accusations in the ongoing smear campaign against him, waged by his enemies seeking a payoff.
"He has never been convicted of a crime, nor does he have any pending criminal charges against him."

Spotify has also removed content from a number of artists including XXXTentacion, who has been accused of allegedly abusing his girlfriend.
Want the latest news sent straight to your phone? Download the Capital XTRA app for free