50 Cent Throws One Of The Worst First Pitches Of All Time
28 May 2014, 09:38 | Updated: 28 May 2014, 09:43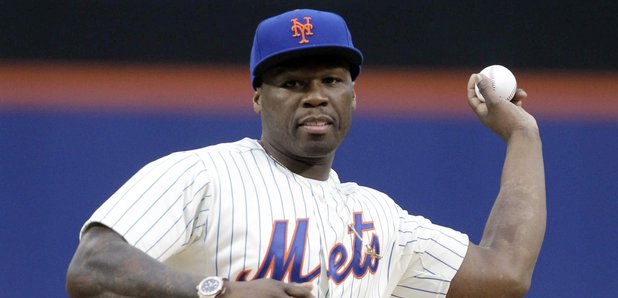 Has 50 Cent ever thrown a ball before?
50 Cent threw a pitch at the baseball last night (27th May) that some people are describing as the worst first pitch of all time, it has been confirmed.
The 'Smoke' rapper was asked to do the ceremonial first pitch of a baseball game in the US and things did not go as planned.


Throwing with this left hand, 50 gave it his best shot, but his best just wasn't good enough, as the ball flew about 20 feet wide, heading straight for the camera man.
The good news is that 50 can laugh at himself, as the footage of his reaction straight after the pitch, and his response on Twitter show.
I'm a hustler not a Damn ball player. LMAO #smsaudio #animalambition http://t.co/0DmMatbYOe

— 50cent (@50cent) May 28, 2014