Watch 50 Cent And The Game Finally Squash Their Decade-Long Beef At A Strip Club
3 August 2016, 10:38 | Updated: 3 August 2016, 10:55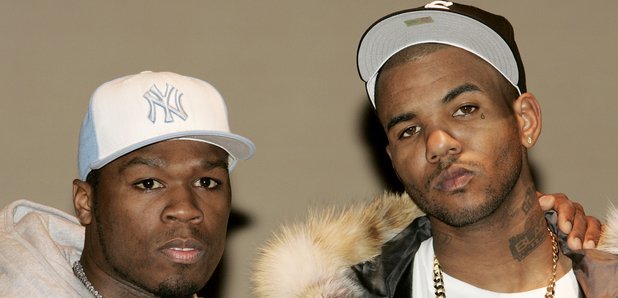 Peace at last.
50 Cent and The Game appear to have ended their decade-long feud, after they were spotted hanging out together at King Of Diamonds Strip Club in LA.
The rappers, who have been at odds since The Game left G-Unit over 10 years ago, partied together before the Compton rapper grabbed the microphone and made an important declaration.
"I f*ck with 50," he said. "What happened, that sh*t was 12 years ago. Ni**as ain't on that sh*t. Drink your motherf*ckin' Effen…Ain't nobody on that old sh*t."
Watch the moment below:

This is a dramatic turn of events for 50, who appeared to have a serious problem with the fact Game took a picture together with Lloyd Banks in January.
At the time, 50 said: "Sh*t don't get old with me. I never ask for trouble but I really don't have a problem with it. I'm different."
Their beef spans back to the early noughties, when The Game developed a feud with his own G-Unit members, before launching a G-Unot campaign.
The pair have been beefing since, with a number of diss tracks and physical altercations taking place over the years.