50 Cent Brutally Trolls Ja Rule Over His Viral 'Awkward' Halftime Performance
25 February 2019, 11:09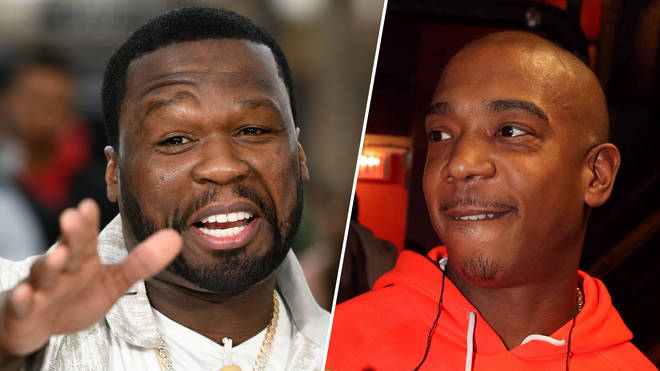 Fif took the opportunity to mock his long-time rival Ja Rule after the rapper - and disgraced Fyre Festival frontman - following an embarrassing halftime performance this weekend.
50 Cent and Ja Rule have notoriously been at loggerheads for years, and their beef shows no signs of slowing down.
The 'Get Rich Or Die Tryin' rapper took another swipe at his long-time rival after a video of a recent performance from Ja went viral over the weekend.
Ja was ridiculed online for his performance at Saturday's Milwaukee Bucks game halftime show after footage appeared so show the crowd ignoring the rapper as he encouraged them to cheer.
Naturally, 50 reposted the clip on his Instagram and mocked Ja, taking credit for the audience's reaction. "why they do that to him," he wrote, "oh yeah, I told them to do that. LMAO."
During the performance, some of the players had to come out at halftime to practice his shots in the middle of Ja Rule's gig, due to a delay at the beginning of the performance.
Ja signalled to his DJ that he was ready to begin his set, before asking the crowd if they were ready. However, sound issues caused a delay a, causing Ja Rule to respond with, "I guess we're not."
The night was billed a "nineties night", to which Ja Rule responded with the claim that he's not actually a nineties rapper but rather a 2000's star instead
"They said this was nineties night so they brought out a 2000s artist," he said. "But my album came out in '99 so I guess that counts."