50 Cent Savagely Trolls Floyd Mayweather Over Gucci Backlash With Instagram Meme
14 February 2019, 14:54 | Updated: 14 February 2019, 14:55
The 'In Da Club' rapper slammed the former champion boxer for deciding not to boycott design label Gucci, amid their ongoing 'blackface' controversy.
50 Cent and Floyd Mayweather have shared a tumultuous relationship over the past few years, and it seems as though their beef isn't going anywhere soon.
The 'In Da Club' rapper some swipes at Mayweather after the former boxing champ appeared to shun the ongoing Gucci boycott in favour of spending his money with at the designer label's store.
Gucci are currently under fire for selling a sweater that depicted 'blackface'. The item, along with others in the line, was pulled from production due to severe backlash.
In the days following, Mayweather was approached by TMZ whilst spending some serious dollar with the brand, despite calls from notable figures including T.I. and Spike Lee urging others to boycott the brand.
Obviously unimpressed with Mayweather's approach, 50 Cent told the boxer he's been "saying all the wrong sh*t", before posting a meme of the boxer wearing the aforementioned sweater.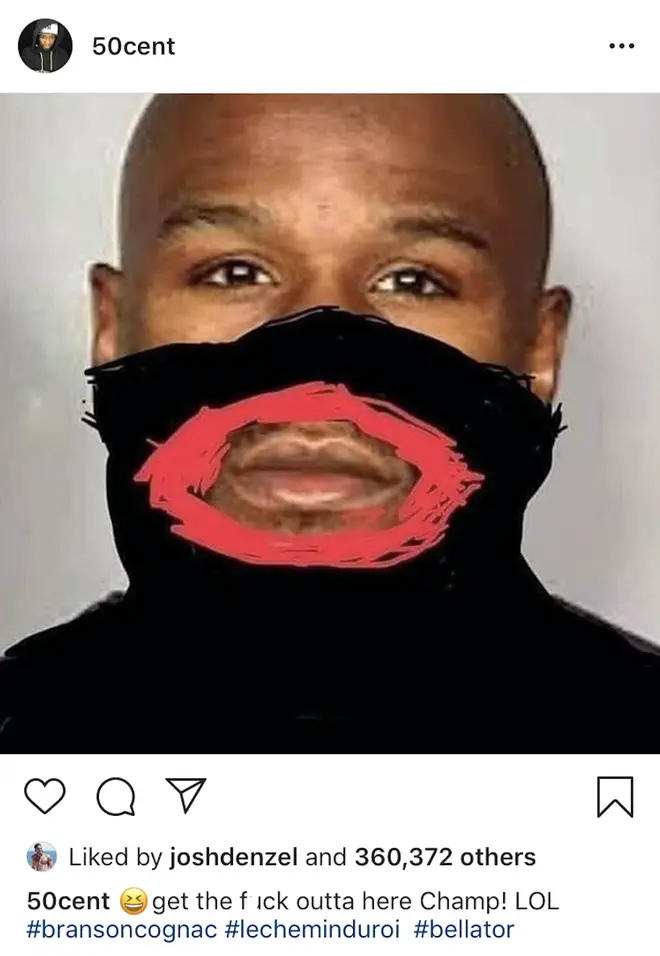 Meanwhile, 50 is taking a stand against Gucci. The rapper posted a video of himself burning one of his Gucci T-shirts, writing, "I gotta get rid of all the Gucci I have at home. I'm not supporting their brand anymore."
The rapper also claimed he plans to donate all of his Gucci clothing to the homeless. Mayweather is yet to respond to Fif's latest jab.