50 Cent Just Bought Every Copy Of Trey Songz' New Album 'Trigga'
3 July 2014, 08:39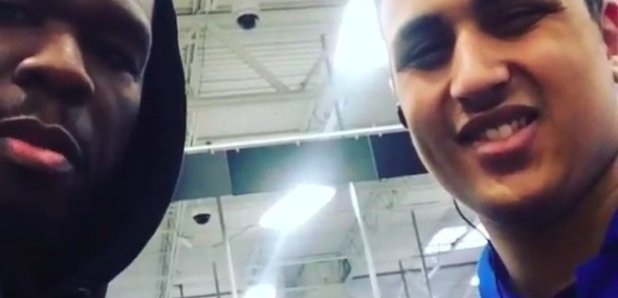 Watch the moment the rapper dropped by Best Buy and bought all the copies of 'Trigga' he could find.
50 Cent might have a bit of beef with a lot of rappers, but not Trey Songz. Fiddy just went to his local Best Buy and bought every single copy of Trey's new album 'Trigga' that he could find.
Watch his trip to Best Buy below:
The video documents 50's entire trip, from his arrival at Best Buy to the moment he sent a helpful assistant to the back of the store to see if there were any extra copies in the back.
Trey Songz' new album is out now, but you might have to ask 50 if you want a copy.