50 Cent slams thirsty fan flirting with his girlfriend Cuban Link on Instagram
16 December 2019, 13:30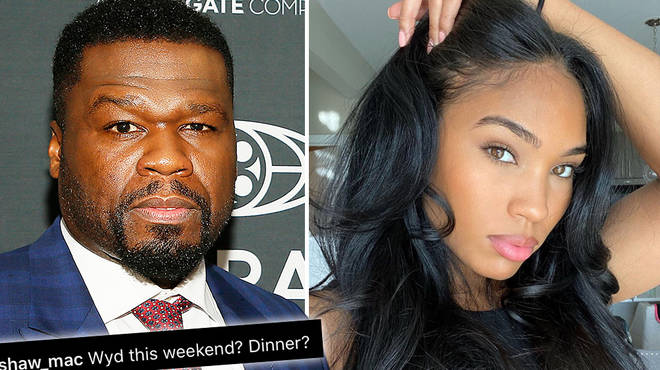 Rapper 50 Cent has savagely clapped back at a thirsty fan, who was trying to pursue his girlfriend Cuban Link on Instagram.
50 Cent has clapped back at a fan who tried to flirt with his girlfriend Cuban Link on Instagram.
While the Power executive producer is used to trolling people online, it didn't hurt to troll a fan who was trying to set up a date with Fif's girlfriend in her comments.
On Friday (Dec 13) 50 Cent's girlfriend Cuban Link took to Instagram to post a photo of herself in the gym. In the photo, Cuban is pictured sweaty after a good workout.
However, that didn't stop a fan from jumping in her comments and asking her out for dinner.
The thirsty commenter asked Cuban Link what she was up to this weekend, and if she would be interested in perhaps having dinner.
50 Cent appeared shortly after, saying "she doing sh*t you can't afford to do little n**ga."

50 recently accused Oprah of "going after black men" on Instagram last week.
The talk show host is reportedly working on a #MeToo documentary about Drew Dixon, one of several women who have accused hip-hop mogul Russell Simmons of sexual misconduct.
Fif also trolled Nick Cannon recently after he dropped his diss track aimed at Eminem called "The Invitation".
What do you think about 50 Cent's trolling activities ?