50 Cent On Jay Z's '4:44': "That Sh*t Was Like Golf Course Music"
6 July 2017, 12:00 | Updated: 6 July 2017, 12:23
Ouch.
50 Cent shared his opinion on Jay Z's new album '4:44' and labelled it as "golf course music".
Clearly unimpressed by Hov's latest offering, the rapper took to Instagram to confess to his followers that he found the album "too smart".
"I listened to Jay s**t, that '4:44''," says 50 in the video. "I thought the s**t was aight. I liked the s**t, but I'm gonna keep it 100 – the s**t was a little… the s**t was too smart."
"I felt like I was supposed to be wearing like glasses and s**t and like a tie, a f**king sweater around my waist. It was like Ivy League s**t." he added.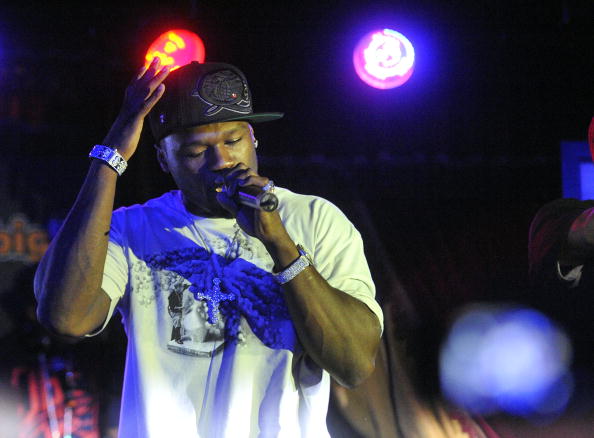 50 went on to argue that people "don't wanna hear that s**t".
"They just wanna have a good time." he continued, before stating that Jay Z "can't be the best rapper at 47" because new artists like Migos are on the scene.
"That's why I was laughing with the Joe Budden n***a with the Migos n****s 'cause they up." Fiddy said.
"They up next, you gotta let the young n****s come in. n****s fucking with Future and all this. Leave them n****s alone man... what the f**k is the matter with you man?"
The rapper then rounded off his review of Jay's new material.
"I ain't gon' hold you up son, that s**t was like golf course music," 50 said before bursting into laughter.
Meanwhile, '4:44' has achieved platinum certification in less than a week, thanks to his 1 million stream deal with Sprint.