50 Cent Shuts Down Meek Mill: "He's Really Not That Bright"
23 February 2016, 11:35 | Updated: 23 February 2016, 11:38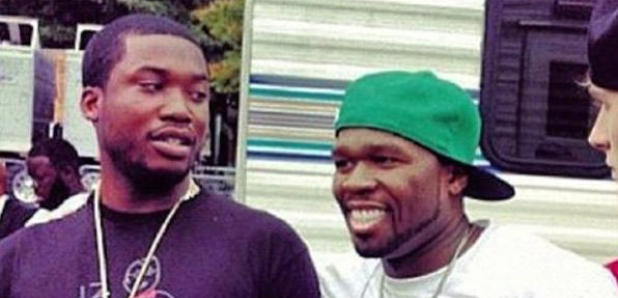 50 is at it again.
50 Cent has once again weighed in on Drake and Meek Mill's ongoing rap feud, taking more shots at the Philly rapper.
Meek Mill started his own feud with 50 after dissing him on his song 'Gave Em Hope' in January – kicking off a relentless spree of Instagram memes from the New York rapper.
Now 50, who recently held up an RIP Meek Mill shirt at a show, shared his thoughts about the rapper on Shade 45.
"You know, he's really not that bright; that kid is not that bright," he said.
"The easiest thing you can do is bring other people into the statements you're saying, right, while you're writing music. Not for them to be involved, but just to mention them."
Listen to the interview below:
He added: "Now you done took something that was completely non-threatening — with Drake and [AR-Ab] — and turned it into something that could potentially turn into you bumping into him in Philly."
"He watches anybody that goes next to the person that he has that passion for, and he attacks that person."

Meek Mill isn't the only rapper 50 Cent is currently feuding with, after he recently called out The Game and G Unit member Lloyd Banks for taking a picture together in Dubai.