50 Cent Just Savagely Roasted Kanye West For Getting Liposuction
2 May 2018, 11:07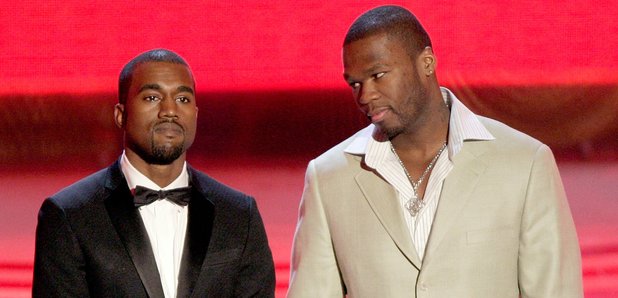 "You got WHAT?!"
After Kanye West hit the headlines again this week following his explosive appearance on TMZ, it wasn't long before 50 Cent chimed in.
During his interview, West reiterated the fact that his infamous hospitalisation was a result of an opioid addiction following months of speculation.
The rapper passionately confessed that this was due to the fact that he underwent liposuction surgery after feeling pressure to look good for the public.
Following Yeezy's admission, 50 Cent took to Instagram to share his opinion. Unsurprisingly, the outspoken rapper didn't hold anything back.
"Wait what [...] that's what a bitch do when she want a Fat a*s," he wrote in the caption of the video, which featured him reacting to Kanye's interview. "LOL [...] get the strap."
"High as a mothaf*ck*r," he comments over the footage, before bursting into fits of laughter when 'Ye admits to getting surgery. "N*gga, WHAT?!"
During the viral interview, Kanye shocked viewers after making the controversial claim that slavery was a choice. The comment sparked outrage online, prompting West to clarify his comments on Twitter.
Various Hip-Hop figureheads responded to Kanye's comments, which have been igniting worldwide discussion over the past few days.