50 Cent Threatens To "Punch" Power Co-Star After Claiming He Owes Him Money
30 May 2019, 10:28
50 Cent has publicly hit out at one of his Power co-stars, claiming he owes him £300,000 and threatening to "punch him the nose."
50 Cent has continuously slammed one of his Power co-stars by claiming he owes him thousands of dollars, and threatening to physically assault him.
The 'In Da Club' rapper claims actor and musician Rotimi, who plays Dre on the Starz drama, owes Fofty £300,000, and has publicly demanded that he pays him back immediately.
"I want to punch this n***a nose," wrote 50, before using the fact that Rotimi's new album 'Walk With Me' reached the number one spot on the R&B charts. "Rotimi got the #1 RNB album time to pay me on gang."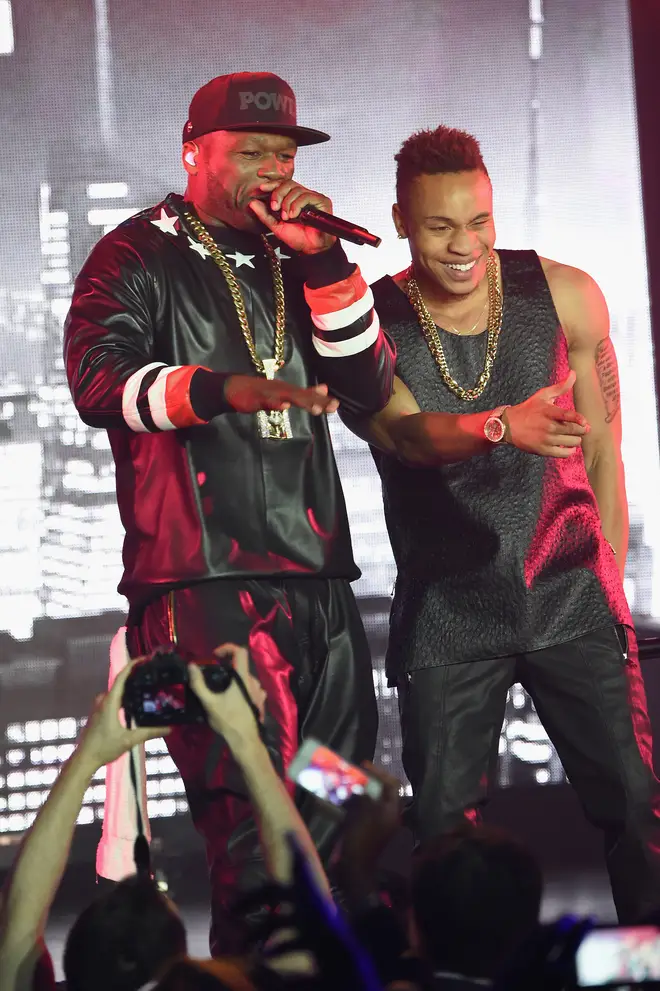 After the rapper continuously bombarded social media with claims that Rotimi owes him, Rotimi himself posted a video response and insisted that he doesn't owe Fifty a dime.
"I feel like I need to address this. N****s calling me saying I owe 50 money, 50 saying I owe him money. I don't owe 50 Cent any money," said Rotimi in a video captioned, "It's crazy when you start to get to a level of success and people wanna start coming at you."
"Why now?" he continues in the clip. "Why wait until 'Walk With Me' is no. 1 on the charts? Why would you wait until my project is no. 1 on the R&B charts to bring something up like this? I don't owe you bread."
Fifty retaliated by posting Rotimi's response video with his own caption, further insisting that he does owe him money despite Rotimi's denial.
"My man you owe a outstanding balance of $300,000," he wrote. "Now WALK WITH ME to the bank." Rotimi is yet to respond.