50 Cent Mercilessly Roasts Ja Rule Amid Reports He Owes Millions Of Dollars In Taxes
17 April 2019, 10:24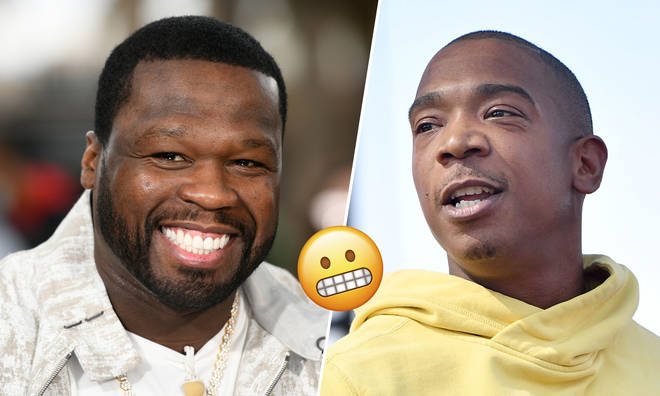 The 'Power' actor took another swipe at his longtime rival Ja Rule after it was reported that the 'Always On Time' rapper owes millions in taxes.
50 Cent has fired more shots at his longtime nemesis Ja Rule following reports of the 'Always On Time' rapper's alleged tax issues.
According to reports, Ja Rule - who has previously served time in prison for tax evasion - allegedly owes the IRS over $2 million. He is yet to publicly comment on the matter.
After the news surfaced, 50 Cent got back on his trolling habit and took a swipe at his rival. He wrote on Instagram, "LOL come on I know he not that bright but damn."
The rapper then jumped into his own comments section and left a fake song title mocking Ja Rule's alleged financial situation.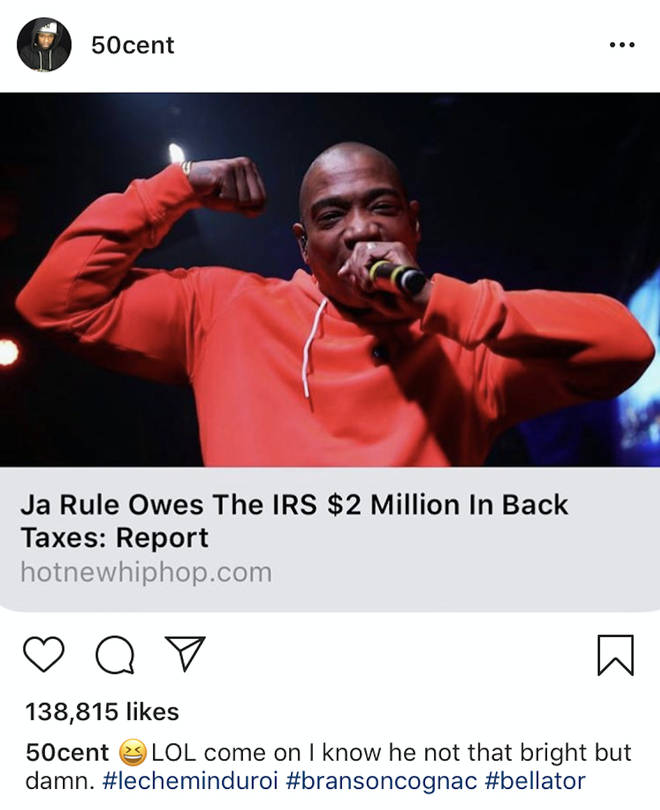 Ja Rule is yet to retaliate, but it's unlikely that this is the end of the pair's infamous beef, which originally sparked all the way back in 1999.
And Ja isn't the 'Power' actor's only target of late. 50 recently roasted Floyd Mayweather after the boxing champ got clowned by a woman on camera.
He also trolled TV show host Wendy Williams after it was reported that she filed for divorce from her husband Kevin Hunter.