50 Cent Responds To Shocking Trey Songz Domestic Violence Claims
26 March 2018, 13:23 | Updated: 26 March 2018, 13:26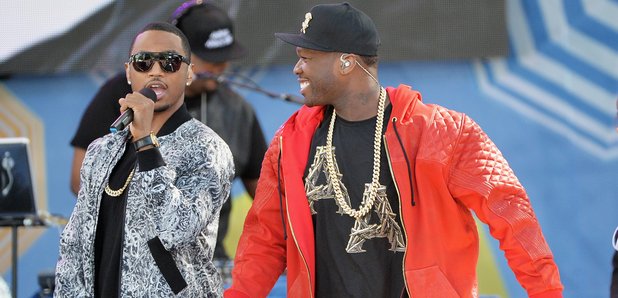 50 has been typically savage!
50 Cent has responded to claims that Trey Songz punched and strangled a woman at a nightclub in Hollywood.
The New York rapper, who is very active on Instagram, has weighed in the ongoing drama surrounding Songz and his accuser Andrea Buera.
"This stripper joint Andrea got Lisa Bloom talking 'bout Trey hit her, Everybody know he ain't hit her. This a money play smh anything to get the Bag #thesehoescrazy," he wrote on Instagram.
He then followed up with another post of about Buera and her celebrity lawyer Lisa Bloom, who has represented accusers against Usher, Nelly and more.
"What the f*ck is going on man, smh LOL. They dead serious about getting this bag #thesehoescrazy"
After the damaging accusations were initially made against Trey Songz, the singer has strongly denied the claims.
"I am being lied on and falsely accused for someone's personal gain," he told his Twitter followers.
I won't be speaking too much more on this but would like to thank you for all the prayers and support.

— Trey Songz (@TreySongz) March 19, 2018
According to Buera, Trey Songz attacked her at a party at All Star weekend because they had relationship history and she was speaking to one of his friends.
"I was attending an after party when Trey began yelling at me, choking me, punching me, and ultimately he knocked me to the ground," Andrea Buera told reporters at a news conference supported by Lisa Bloom.
"While I was on the ground, he continued punching me and he did not stop until his security guard pulled him off of me," she continued.
"I tried defending myself by hitting his hand off of my neck, but when I got out of the choke hold, he then started punching me in the face ... I was able to get away from him and began circling a car in the garage screaming and crying while others just watched and spread out."
Buera and Bloom will attempt to get a permanent order of protection against Trey Songz on 27th March.