50 Cent Responds To Savage Meme Aimed At His Previous Acting Role
17 January 2018, 12:22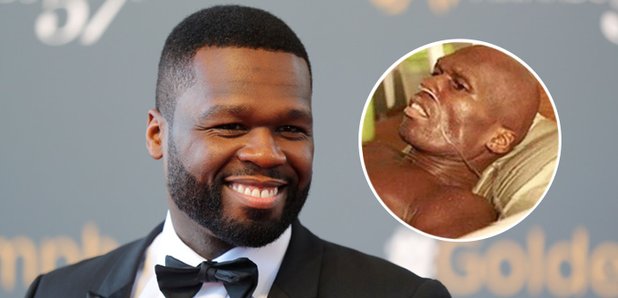 The rapper clapped back.
50 Cent has fired back at a ruthless meme based around his 2012 movie 'All Things Fall Apart'.
The Hip-Hop heavyweight took to Instagram to respond to a savage joke aimed at the drama, which saw Fif lose a drastic amount of weight for his role.
"50 thought he was winning an Oscar when he took this role... Sh*t went straight to BET Blackbuster cinema" reads the meme.
In retaliation, the rapper reposted the image onto his own account and promised that his forthcoming return to the big screen in his new movie 'Den Of Thieves' will be "lit".
'Den Of Thieves' is set for US release this week, and stars 50 Cent alongside Gerard Butler and O'Shea Jackson Jr., the eldest son of rapper Ice Cube.
50 has been busy promoting the movie - a gritty Los Angeles crime drama following the lives of LA County Sheriff's Department - across his social media channels.
Meanwhile, the New York rapper has been fighting to keep his hit TV show 'Power' on TV screens after TV provider Optimum is allegedly attempting to cut off premium network Starz.