50 Cent Responds To New York Terrorist Attack That Happened Just Outside His Office
12 December 2017, 13:13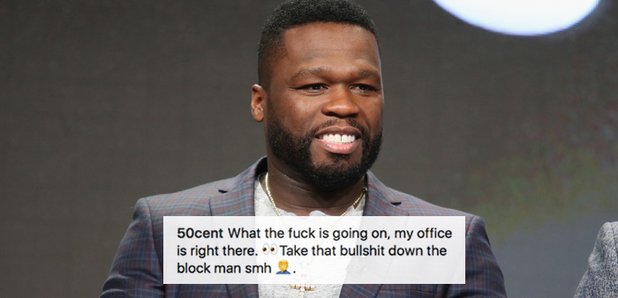 "Take that bullsh*t down the block man smh."
50 Cent has responded to a terror attack which took place in New York City yesterday morning (11th Dec.).
The New York Times report that an attempted-suicide bomber detonated a home-made pipe bomb inside a busy subway close to Manhattan's Time's Square, leaving four people injured but none dead.
Though the bomb failed to fully detonate, the explosion caused widespread panic and sent thousands of terrified commuters fleeing the scene.
Shortly after the incident hit the news, rapper 50 Cent took took to Instagram to address the explosion, which took place near his office.
"What the f*ck is going on, my office is right there" wrote the 'Power' star, "Take that bullsh*t down the block man smh."
After sharing an image of a headline from the morning news, Fif also posted a clip of what appears to be surveillance footage from the event.
"Look at this sh*t, man" he captioned the video, before adding the hashtag 'power'.
Law enforcement officials said the attacker has been identified by the police as Akayed Ullah, 27.
The explosion reportedly burned and cut Mr. Ullah, but because it did not detonate properly, it did not produce shrapnel, often the deadliest element of a pipe bomb.
The attack comes just weeks after eight people were killed in a truck attack along a Hudson River bike path in the city.