50 Cent Responds To Kanye West's Controversial Comments On Anti-Slavery Law
2 October 2018, 11:40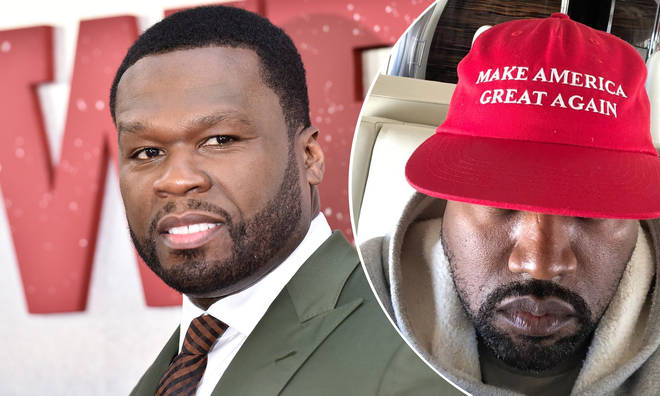 50 Cent has spoken out on the 'I Love It' rapper's latest political stance.
50 Cent has become the latest rapper to comment on Kanye West's latest controversial comments.
The 'I Love It' rapper sparked outrage last week after posting another selfie of himself wearing his red 'Make America Great Again' cap, months after making headlines for doing the same.
West, who previously claimed that 400 years of slavery sounded like "a choice", infuriated fans further by suggesting that the 13th Amendment is "slavery in disguise" and called for it to be abolished.
In response to West's comments, 50 Cent took to Instagram after fellow rapper Snoop Dogg savaged the Chicago native and asked him to "make his music great again."
"LOL @snoopdogg chill," he wrote. "I think Old boy really got some mental issues."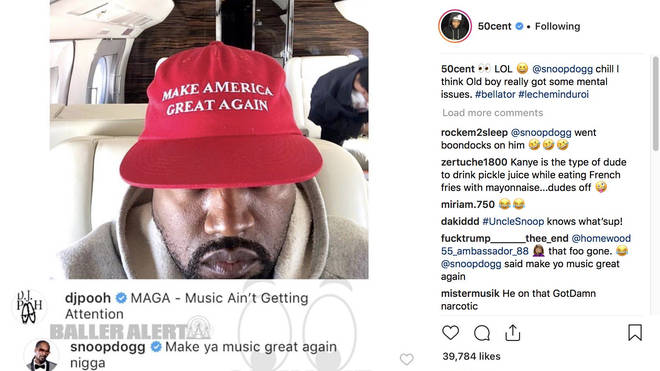 Last month, Snoop Dogg called out Kanye live on air during a radio interview, slamming him for supporting the political views of Trump in a savage rant.
However, the 'Gin & Juice' rapper appears to have had a sudden change of heart after footage of West wearing a T-shirt with Snoop's face on it, along with his MAGA hat, surfaced online.
"Forgiveness is everything," he wrote beneath the footage. West is yet to respond.