50 Cent Savagely Responds After Meek Mill Sentenced To 2-4 Years In Prison
8 November 2017, 10:44 | Updated: 8 November 2017, 10:49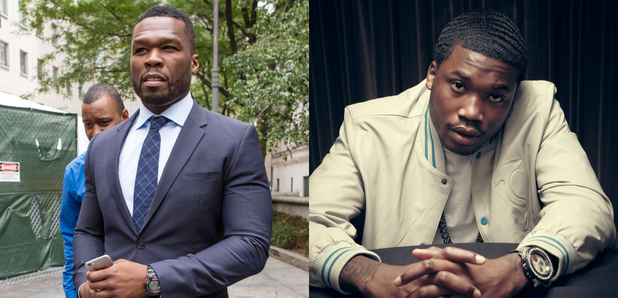 50 is confused.
50 Cent has responded after Meek Mill was sentenced with 2-4 years in prison.
The New York rapper, who was involved in a heated feud with Meek earlier this year, expressed his surprise at the situation.
50 posted a cropped picture of Meek's lawyer, Brian McMonagle, walking to court with Meek Mill on his Instagram.
"So this is the guy that got meek a 2- 4 for riding a dirt bike?" he wrote in a now-deleted post.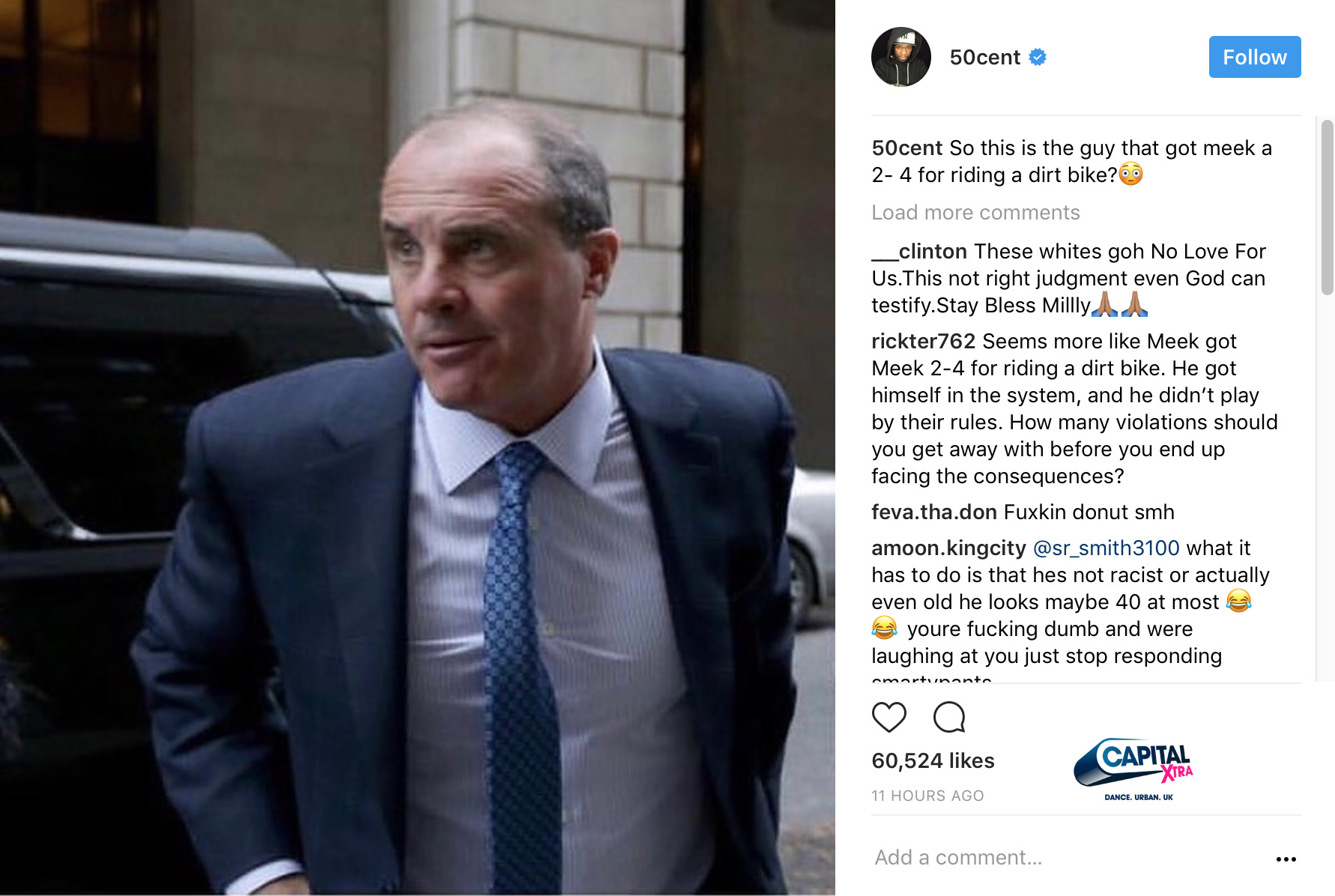 Meek was handed his lengthy prison sentence after violating the terms of his probation on a 2009 drugs and weapons case.
Since the news broke the Hip-Hop world has shown its support for Meek Mill, with artists releasing messages on social media.
JAY-Z also offered his support via Facebook, calling the decision "unjust and "heavy handed".
Since exploding onto the Hip-Hop scene back in 2011, Meek Mill has had a series of legal issues.
The Philadelphia rapper has violated the terms on his probation in the past and has served time in prison, as well as house arrest.
Meek was arrested twice this year for an assault and reckless driving, which contributed to his lengthy sentencing – despite both charges being dropped.
According to reports, Meek Mill is expected to appeal the ruling.