Drake Replaces 50 Cent On Forbes Top 5 Rich List
4 May 2016, 09:58 | Updated: 4 May 2016, 10:20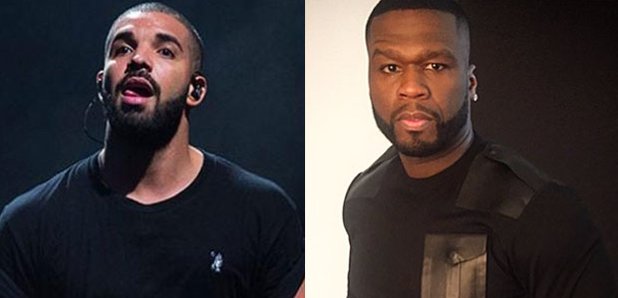 Views from Forbes.
Forbes has officially revealed that Drake is now included within its 'Forbes Five: Hip Hop's Wealthiest Artists' list, dethroning 50 Cent for the first time.
The website has reported a net worth of $60m for the 'Views' rapper – generated from touring, music and a number of lucrative sponsorship deals with Apple, Nike, Sprite and more.
Drizzy is now number 5 on the list behind Jay Z, Birdman, Dr. Dre and Puff Daddy.
He once famously rapped "25 sitting on $25m" in 'The Motto' and also previously claimed that he wanted to make $250m by the time he was 29.
According to Forbes, 50 Cent was knocked off the list due to last year's bankruptcy filing – with the rapper reportedly losing his $100 million Vitaminwater earnings.
Meanwhile, Puff Daddy is still at the top of the list with an estimated net worth of $750 million.
The music mogul has a number of lucrative investments including Ciroc, Sean John and his own media company Revolt.
Check out the list below:
5. Drake - $60m
4. Birdman - $110m
3. Jay Z - $610m
2. Dr Dre - $710m
1. Puff Daddy - $750m