50 Cent Savagely Mocks Floyd Mayweather Following His Latest Outfit Choice
12 February 2018, 12:10 | Updated: 12 February 2018, 12:12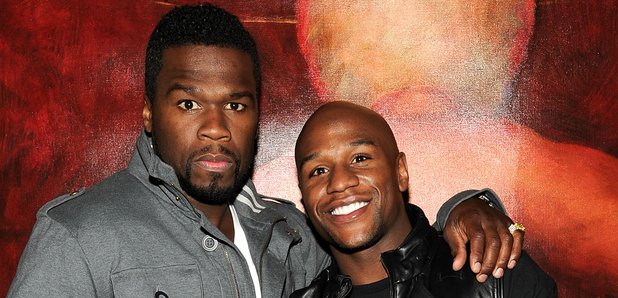 50 didn't hold back!
50 Cent has hilariously made light of Floyd Mayweather's latest choice of outfit.
The New York rapper, who is known for his habit of internet trolling, has made the retired boxer his latest victim.
Earlier this month, Floyd Mayweather attended an NBA game between the Minnesota Timberwolves and New Orleans Pelican.
Mayweather opted for an unconventional outfit – choosing to wear a tan-coloured outfit with a pair of horse-riding boots.
Taking to Instagram, 50 Cent posted an image of the boxer from the game, alongside the caption: "Champ I love you to death but where the f*ck was you going in this outfit LOL."
In the comments section, he also added: "I'm a have to take this down. Floyd gonna call my phone hot! Money make you do sh*t like this, LOL"
"I ain't got nothing to do with all the money them boot probably 8k LOL"
Following the post, many of 50 Cent's fans flooded his comments section with comparisons to movies including Indiana Jones and Jumanji.
50 then obliged and posted a photo that photoshopped Floyd Mayweather into a poster for Kevin Hart's blockbuster movie 'Jumanji'.
"Champ on his movie sh*t that's all," he wrote. "The Rock ain't got sh*t on Champ. LOL"
Meanwhile, 50 Cent recently mocked Kevin Hart for his drunken antics at this year's Super Bowl in Philadelphia.
The comedian attempted to crash the celebrations but failed hilariously.