Ja Rule Hilariously Responds To 50 Cent's Beef With Floyd Mayweather
25 July 2018, 11:00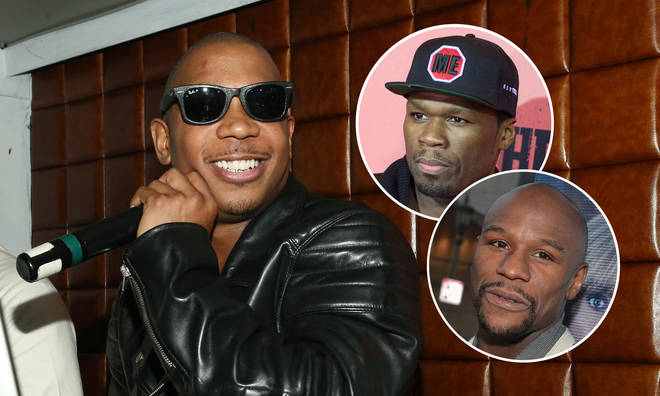 This is going to get messy.
Ja Rule has responded to the ongoing beef between 50 Cent and Floyd Mayweather.
The 'Always On Time' rapper, who has been bitterly feeding with Fif for over two decades himself, took a moment to acknowledge the drama as it unfolded online.
While he hasn't fired any shots at either party specifically, Ja made it known that he's got his popcorn firmly at the ready.
The rapper replied after American comedian Lil Duval wrote on Twitter, "I know ja rule loving this Mayweather/50 s*** [...] n**** done like everything Mayweather post."
Both 50 and Floyd are yet to respond to J Rule's input.
The rapper and the boxer have had a complicated friendship over the years, but have appeared to have cut ties after Mayweather accused the Fif of having herpes, being in debt, lying about sponsorship deals and more.
50 took things to another level yesterday by claiming that Mayweather slept with his late friend Earl Hayes' wife, Stephanie Moseley, which ultimately triggered their murder-suicide.
The rapper went on to expose a police report written by Floyd Mayweather's son, who claims he saw his father hitting his mother. Mayweather is yet to respond.