50 Cent Responds To Gerard Butler's 'Power' Demands To Appear On The Show
19 October 2017, 13:19 | Updated: 19 October 2017, 13:30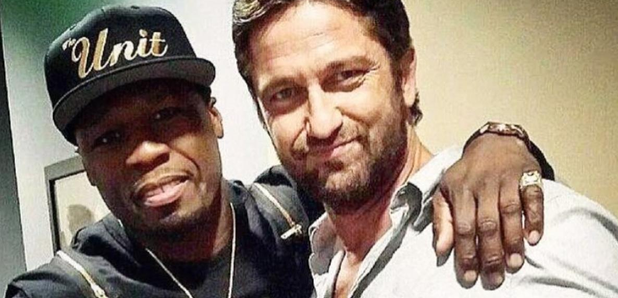 There might be a familiar face appearing in Power season 5...
50 Cent has responded to Gerard's Butler's demands to appear on his popular crime drama 'Power'.
The Hollywood superstar appeared to be tempted by the idea of appearing in Power season 5, but joked he "needed to wined and dined" before making a decision.
Watch below:
"[50 Cent] has got to try and get me on Power," he said during an interview for his latest movie 'Geostorm'.
"I need to be wined and dined baby! Come on 50, where's my invitation?"
After seeing the clip online, 50 Cent responded by suggesting he needs to raise enough money to afford the '300' actor.
"Slow down man, slow down," said 50 on Instagram. "I'm trying to wait till I got enough money to get Gerard Butler on Power. You jumping the gun fool. New let me see how I can do this sh*t. Smh damn!"
Power season 5 will be released in 2018, with no date set yet for its premiere.
However 50 Cent recently revealed that the cast are already back on set filming scenes for the highly-anticipated new season.