50 Cent Had The Funniest Response To Discovering His Long Lost Son
26 April 2016, 10:57 | Updated: 26 April 2016, 11:32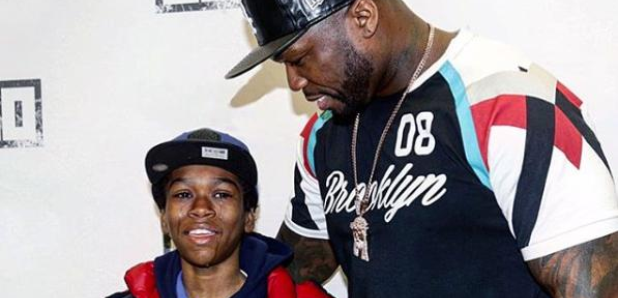 50 couldn't believe it.
50 Cent had one of the biggest surprises of his life recently when he was introduced to his long lost son at a fan event.
The New York rapper and actor met and subsequently introduced the world to his third son Davian.
He didn't provide any details about the mother but typically made light of the situation.
"My life is full of surprises, this little guy is my son DAVIAN," he said.
"He started crying, I was thinking why you crying i gotta pay for this s**t. LMAO."

Since discovering the newest addition to his family, 50 has continued to glow about him.
In one Instagram post, he showed a letter he received from Davian's teacher, complimenting his son's hard work and ability.

50 referred to the final Instagram post of his son, as his "I'm cooler than my dad look."

While some fans have been very supportive of 50 discovering his third son, others have claimed it is part of an elaborate joke.
50 Cent currently has two sons Marquise Jackson, 18, and Sire Jackson, 3.
Is Davian really 50 Cent's child?