50 Cent Files For Bankruptcy
14 July 2015, 10:25 | Updated: 14 July 2015, 11:21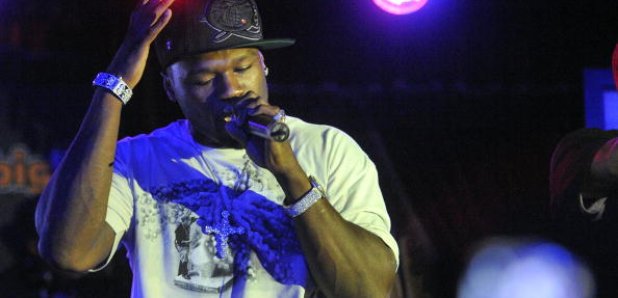 Fiddy ordered to pay $5m in damages after losing court case days earlier.
Update
50 Cent has commented on his move to file for bankruptcy.
"I'm taking the precautions that any other good businessperson would take in this situation," Jackson told E! News at his Southpaw junket. "You know when you're successful and stuff, you become a target. I don't wanna be a bullseye. I don't want anybody to pick me as the guy that they just come to with astronomical claims and go through all that."
Jackson's assets are currently not in danger of being liquidated as his attorney filed for chapter 11 bankruptcy which gives the rapper time to restructure his debts.
"Walt Disney has filed bankruptcy. Donald Trump has filed bankruptcy," 50 Cent continued to E! News. "It means you're reorganizing your finances, but it does stop things from moving forward that you don't want moving forward."
The rapper-turned-business-mogul, who has often used Instagram to mock his rivals, made light of his own situation by posting a photo of himself standing next to a Smart Car. "Times are hard out here LMAO," he wrote in the caption.
13/07/15
50 Cent has filed for bankruptcy.
As WSJ reports, the rapper - whose birth name is Curtis Jackson - filed in the U.S. Bankruptcy Court in Hartford, Connetticut. Jackson has assets and debts in the range of $10 million to $50 million, according to the court documents.
The filing comes just days after Jackson was ordered to pay $5 million in damages to a woman whose sex tape he obtained and posted online. The incident appears to have been related to a long-running feud between Jackson and rival Rick Ross, who has a child with the woman.