50 Cent Thinks Fetty Wap Was Overlooked By The Grammys, So He Gave Him One
9 December 2015, 11:51 | Updated: 11 December 2015, 16:33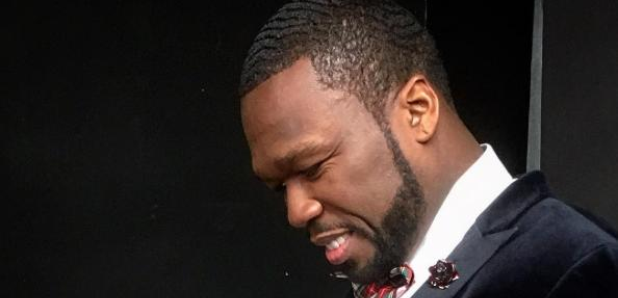 The rapper isn't happy with the Grammys.
Following the recent Grammy Awards nominations, which caused some controversy, 50 Cent has decided to hand out his own.
The rapper recently took to Instagram to celebrate Fetty Wap's achievements.
"My Best New Artist Award goes to, Fetty Wap," he said.
"He put some real hits out this year. They're overlooking him. They did the same thing to me. Get Rich Or Die Tryin', 13 million copies sold."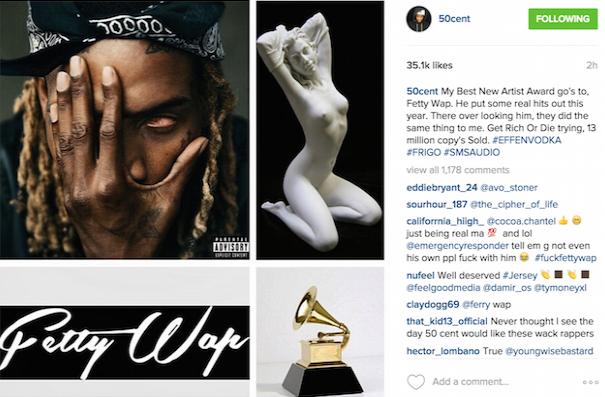 Although Fetty Wap wasn't nominated in the Best New Artist category, he did earn nods for Best Rap Performance and Best Rap Song with 'Trap Queen'.
50 Cent was actually nominated for Best New Artist in 2004 but lost out to rock band Evanescence.
The rapper has been nominated for 14 Grammys in the past but has only taken home one for 'Best Rap Performance By A Duo Or Rap Group' alongside Eminem for 'Crack A Bottle' in 2009.
50 appears to have taken inspiration from Drake, who similarly handed out his own #HoodGrammys on Instagram last year.
Meanwhile, 50's new mixtape 'Kanan' is expected to drop soon.