50 Cent Thinks Eminem Is Making This Mistake With His Career Approach
28 September 2017, 11:14 | Updated: 28 September 2017, 12:48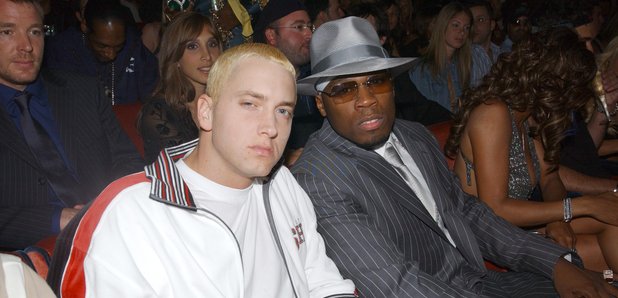 The rapper has given his long-time friend some advice.
50 Cent has shared some career advice for his friend and fellow rapper, Eminem.
During a press run for his new series '50 Central', the 'Power' star spoke on the importance of artists staying relevant and remaining in the public eye.
"You know what I want him to do, I just want him to come out," the rapper said of Eminem, who is rumoured to be releasing new music before the end of the year.
"Because Em is like, he's from the period where not being available sustained your energy, and I don't think that that's necessarily how you have to sustain it now.
"Because as long as you stay current with things that are in front of you to sustain your relevance, you can just be there and people see you."
50 argued that Eminem's tendency to disappear between projects will impact his career negatively, as people are likely to lose anticipation for any upcoming material.
"The visibility will make you matter, versus when you go away now, you gotta re-excite me completely," he said.
"Why should I be excited about this when I haven't seen him in Lord knows how long?"
Meanwhile, it was recently reported that Slim Shady has an "unbelievable" collaboration with singer Pink in the pipeline.
Despite teasing a possible new project, 'Camp Shady', earlier in the year, the rapper is yet to confirm any new material.