50 Cent Reveals Why He Had A Mixed Reaction To Eminem's 'Killshot' Diss Track
20 September 2018, 10:47 | Updated: 20 September 2018, 10:49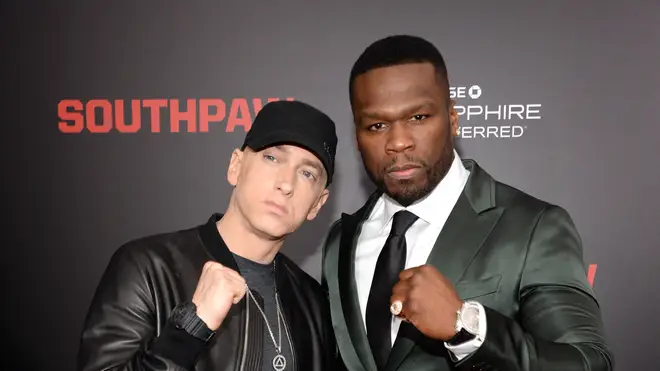 50 has given the best response...
50 Cent has given a very mixed reaction to the success of Eminem's 'Killshot' diss track.
The New York rapper, who is currently on tour in the UK, has given a surprising response to the diss track aimed at Machine Gun Kelly.
Taking to Instagram, 50 claimed that the entire world of Hip-Hop has taken a loss, following the success of Eminem's diss track.
"Man do you see this sh*t," he began. "Think about it the Biggest hip hop song on you tube. Now everybody gotta take a L because of MGK!
"What the f*ck, we didn't have anything to do with this shit Damn!, How many times ya'll was playing that sh*t! LOL get the strap."
Eminem's 'Killshot' diss track officially had the biggest debut for a Hip-Hop song on YouTube.
The song achieved a stunning 36 million views in 24 hours and also became the third biggest debut in YouTube's history.
The official audio currently has over 87 million YouTube views.
Following the release of the song, Machine Gun Kelly quickly fired back at Eminem, suggesting the song "missed" and was a weak attempt.
He also took a picture of himself on stage wearing a t-shirt featuring the official 'Killshot' single artwork.
Eminem is yet to respond however he has now made the song available to stream on all platforms.
Some have fans have suggested that Eminem and Machine Gun Kelly's feud may be stage after discovering that both of their diss tracks were produced by the same person.