50 Cent Spoofs The Disney Film Maleficent And It's Amazing
9 June 2014, 09:05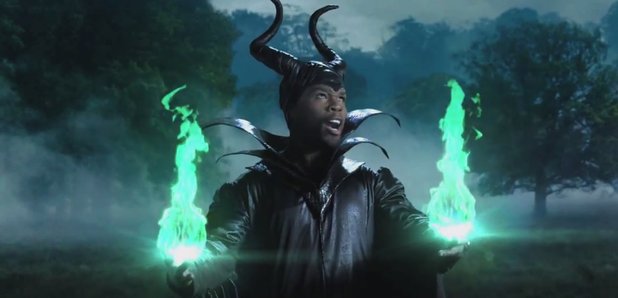 Watch the rapper's hilarious spoof of Angelina Jolie's new film.
50 Cent might have switched back to rapping this year for the release of new album 'Animal Kingdom', but that doesn't mean he's not against the idea of a move back to the big screen - as he displayed on Jimmy Kimmel Live this week.
The rapper was promoting his new album when he unveiled the trailer for Malefiftycent, a spoof of Angelina Jolie's new Disney film Maleficent.
When the trailer starts, things all appear normal.
But then... surprise!
Let's take a closer look at that smile.
50 is on fine form in the trailer.
Seriously, the man has fire coming out of his hands.
You can watch the full spoof trailer for Malefiftycent below: