50 Cent Reacts To Chris Brown's Arrest: "This Must Be VIP Treatment"
31 August 2016, 13:18 | Updated: 31 August 2016, 13:57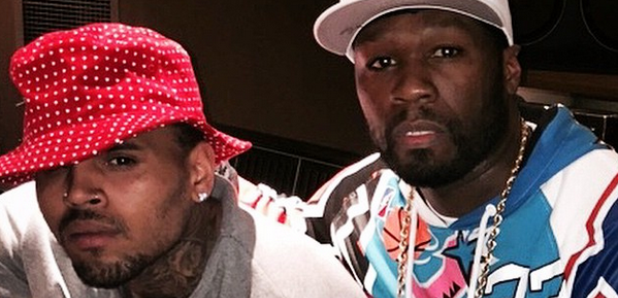 Fifty isn't impressed.
50 Cent has announced his support for Chris Brown, following his arrest for allegedly threatening a woman with a gun.
The New York rapper, who has frequently collaborated with Breezy in the past, claims the LAPD are treating Chris Brown differently from everyone else.
"If someone calls 911 and says you pulled a gun on them in your house, are the police coming to create a bunker at the end of your driveway for 11 hours to wait for a search warrant?" he began on Instagram.
"Then live stream it, this must be VIP treatment SMH."
Check out the full post below:

Following his arrest overnight, Chris Brown has reportedly been released on a $250,000 bail.
Interestingly, the woman who accused him of threatening her with a gun, is now wanted in connection with a separate Grand Larceny case.
According to TMZ, she stole a $1000 Louis Vuitton purse from a woman back in 2013 but managed to escape security guards.
Since Chris Brown's arrest, a number of fellow celebrities have also pledged their support to Chris Brown, including Ray J, Omarion, K. Michelle and more.