50 Cent Breaks His Silence On Chris Brown Rape Accusations With Instagram Post
25 January 2019, 14:07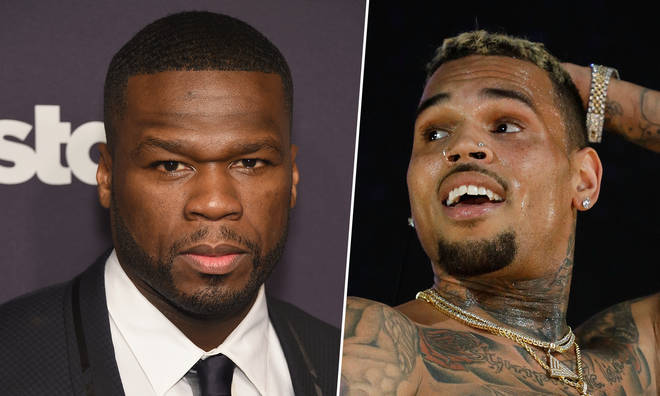 The 'Get Rich Or Die Tryin' rapper has spoken out after the 'Undecided' singer was accused of sexual assault and subsequently arrested in Paris this week.
50 Cent has addressed Chris Brown following the 'Undecided' singer's arrest earlier this week.
Brown was taken into custody in Paris along with two of his associates after being accused of sexually assaulting a woman in a hotel following a night out.
He was released just 24 hours later and has vehemently denied the claims made by the accuser, who claims Brown was being "threatening and aggressive" during the alleged "brutal and violent" assault.
In response to the investigation, which remains ongoing, 50 Cent has spoken out to defend the 29-year-old singer, who was permitted to leave France following his release.
"I believe you Chris," he wrote alongside an image of Brown, "this ain't right." The response comes after it was reported that Rihanna has also spoken out on the allegations made against Brown.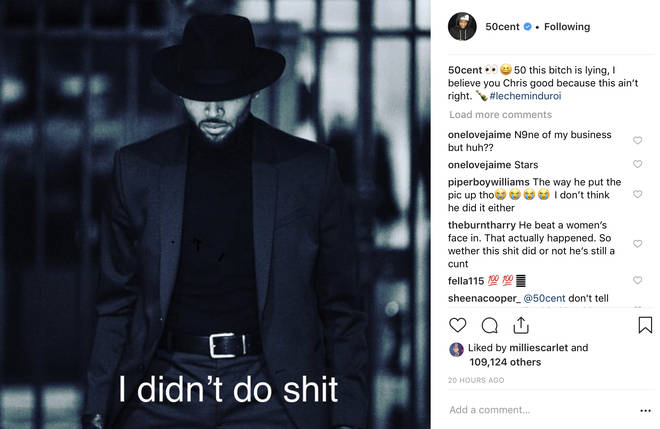 Chris Brown's ex-girlfriend reportedly "feels horrible" about the rape allegations. "She feels like it is hard not to pass judgement, but she has to wait, she hopes the truth will come out," the source claims.
Meanwhile, Brown has since launched an official line of t-shirts with the tagline 'This B*tch Lyin' emblazoned on them, which are available on his Black Pyramid Clothing website.