Watch 50 Cent's Angry Reaction To Getting Kicked Off Stage: "I'm Not Gonna Leave"
22 June 2016, 10:30 | Updated: 23 June 2016, 09:34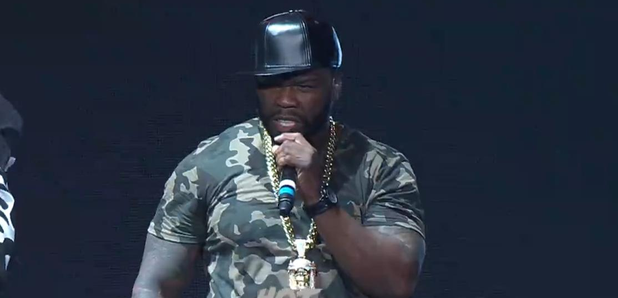 50 wasn't happy.
50 Cent was kicked off stage during a show in Atlanta over the weekend for over-running his set time.
During a performance at Hot 107.9's Birthday Bash, the 'In Da Club' rapper expressed his anger at having his sound was cut off by organisers.
"You mean my time is up?" he said to the event's organisers.
"You mean to tell me you motherfu**ers is gonna kick me off the stage for T.I. and Jeezy? F**k this! F**k it!"
Watch the epic moment below:
(Warning: This video contains strong language that some may find offensive.)
"I got one minute left," 50 continued after initially dropping the mic in protest.
"You mean to tell me I can't have one minute? I'm not leaving, I don't give a f**k who's coming up next."
"It's too late to hate. You should have hated me in 2003. Now I'm rich as a mother**ker."
Meanwhile, 50 recently released a hilarious parody of MTV show Cribs as part of an advert for accommodation company Hostelworld.
The rapper mocked his reported bankruptcy throughout the funny clip.