50 Cent Throws Shade At Game Of Thrones Fans With Hilarious 'Tyrion' Meme
13 May 2019, 12:16 | Updated: 13 May 2019, 12:25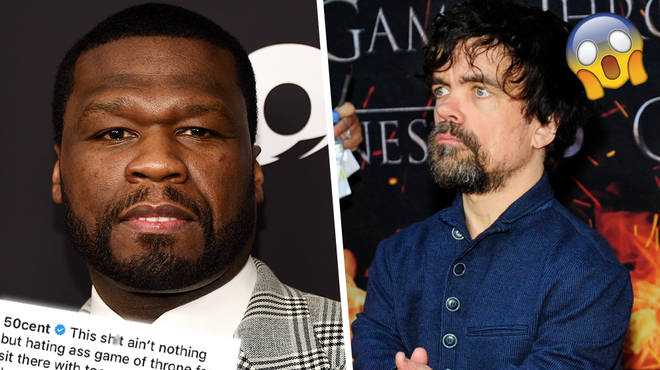 50 Cent has continued to troll 'Game Of Thrones' fans with a savage Tyrion Lannister meme and a shady message...
50 Cent has taken to Instagram to let Game of Thrones fans know exactly how he feels about them. The rapper received backlash following his previous comments about the "outstanding drama" series, with his comparison to Power.
The Power executive producer decided to let Game of Thrones fans know that season six will blow the drama series out of the water, while posting a hilarious meme of Tyrion Lannister.
Fiddy had already taken to Instagram previously, to let his fans know what he thought of Game Of Thrones. However, he is back taking more shots at the fantasy-series.
The rapper continued to troll Winterfell fans by posting a meme of Tyrion Lannister with his face edited in the photo, with his body.
He captioned the photo: This sh*t ain't nothing but hating ass game of throne fans sit there with too much time on there hands mad because. POWER is #1 f*ck you and your flying dragons. We on some real life sh*t hoe"
The rapper previously took shots at GoT while promoting Power season six, stating : "Power Season 6 is gonna blow you away, GAME OF THRONES ain't got SH*T ON ME.😆shoe program n***a.
50 Cent has received a lot of backlash from GoT stans, hitting him with facts, figures and opinions.