Watch Santa Hit The Dab In 2 Chainz' Festive 'Watch Out' Video
17 December 2015, 12:57 | Updated: 17 December 2015, 13:05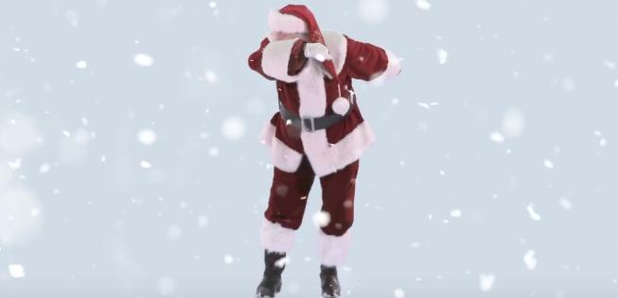 The video is basically a huge dance off!
2 Chainz has released a Christmas-themed video for his latest single 'Watch Out' featuring Santa.
The Stupid Geniuses-directed video opens with Santa Claus dancing alone in a room, similar to Drake's 'Hotline Bling', before opening up into an epic dance off.
Watch the clip below:
(Warning: This video contains strong language that some people may find offensive.)
2 Chainz doesn't appear in the visuals but he made sure he promoted his 'Dabbing Santa' Christmas jumpers, which have been gaining popularity in the US.
The rapper recently donated proceeds from the sale of his jumpers to purchase a van for a US family whose house burned down in a fire and needed transportation.
"[The story] got back to me and so I've really been using really God's gift to me to just try to give back, not a lot of strings attached," he said in a video released online.
'Watch Out' is taken from 2 Chainz' recent 'Trapavelli Tre' mixtape.