2 Chainz, Drake & Quavo Collaborate On New Single 'Bigger Than You'
15 June 2018, 11:54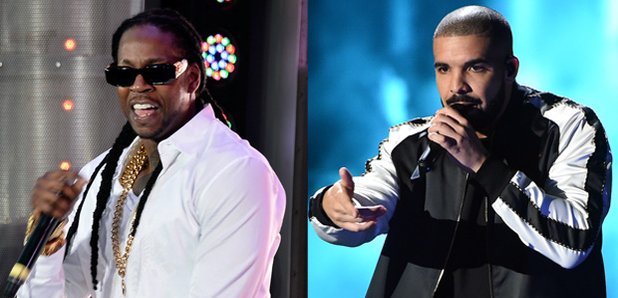 Listen to 2 Chainz's latest banger.
2 Chainz has collaborated with Drake and Quavo for a new Hip-Hop anthem called 'Bigger Than You'.
Produced by Ilmind and Murda Beatz, 2 Chainz and Drake flex their wealth in their verses, while Migos rapper handles the chorus.
Listen to 'Bigger Than You' below:
"I show you how to get millions, n*gga, that's a mil plan, now/ Uh, yeah, ring the alarm/ Cartier bracelets on all of my arms," raps 2 Chainz.
While Drake raps: "Half a million out in Vegas, it ain't no blackjack / Quavo Sinatra, but we could never be the rat pack."
Meanwhile, 2 Chainz recently made the news after proposing to his girlfriend at the Met Gala.
The Atlanta rapper is currently finishing his fifth solo album, which will be called 'Rap Or Go To The League'.
However the rapper is yet to announce a release date.