Dave Chappelle Hits The Road For Debut Solo UK Tour
1 July 2015, 15:21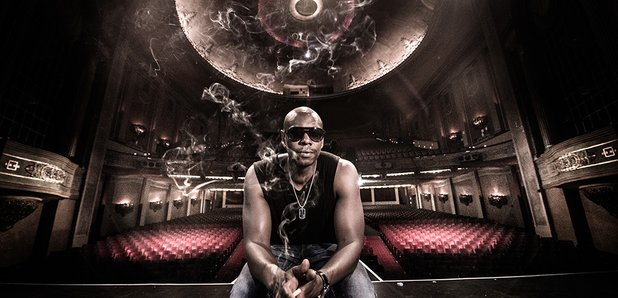 The 'Chappelle's Show' star is coming to the UK in July 2015.
Dave Chappelle will perform a string of dates in London this month.
The US comedian is due to play seven consecutive days at the Eventim Apollo Hammersmith.
Coming seven years since his last UK appearance, the tour will mark the first time 'Nutty Professor' star has performed his solo show in the country.
Full list of dates:
Wednesday, July 8th - Eventim Apollo Hammersmith
Thursday, July 9th - Eventim Apollo Hammersmith
Friday, July 10th - Eventim Apollo Hammersmith
Saturday, July 11th - Eventim Apollo Hammersmith
Sunday, July 12th - Eventim Apollo Hammersmith
Monday, July 13th - Eventim Apollo Hammersmith
Tuesday, July 14th - Eventim Apollo Hammersmith