Win A Trip To Seattle With MOD Pizza
1 December 2016, 20:16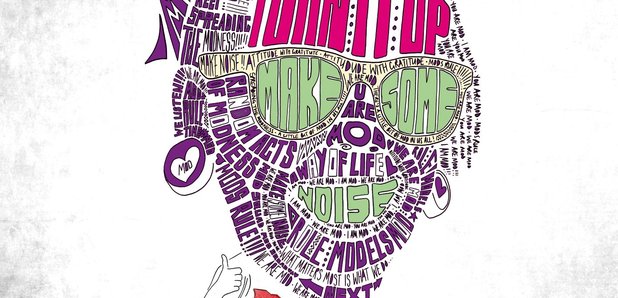 Terms and conditions.
GLOBAL'S MAKE SOME NOISE TEXT TO WIN & DONATE TERMS & CONDITIONS
1. The following rules ("Rules") together with Global Charities ("Global Charities") general and competition terms and conditions (the "Terms and Conditions") (which can be found at www.makesomenoise.com/terms-conditions/ ) apply to the 'Global's Make Some Noise Text Competitions' ("the Competition") which will run between Friday 2nd December 2016 at 6am and Thursday 8th December at 4PM
2. The "Radio Station" advertising the competition is Capital Xtra
3. Anyone who enters the Competition (an "Entrant") will be deemed to have understood these Rules along with the Terms and Conditions and will be bound by them. The Terms and Conditions are available on request from Global Charities. Details of the Competition:
4. To enter the Competition an Entrant must send a text message with the word PIZZA to 61236 (the "Text Message Line"). Text messages will be charged at standard network rate. If you text after the closing time you will not be entered but may still be charged. The Text Message Line will open on Friday 2nd December 2016 at 6am (the "Opening Time") and close at Thursday 8th December at 4pm (the "Closing Time"). and
5. After entering the Competition, participants will receive a bounceback text message informing them that a voluntary donation to Global's Make Some Noise (registered charity 1091657 (England & Wales) & SC041475 (Scotland)) of £3 will be taken automatically an hour (60 minutes) after the time the first text was received, unless they reply with the word STOP. The £3 donation will be taken from the mobile phone used to enter the Competition and 100% of the donation will go to Global's Make Some Noise.
6. For the avoidance of doubt, you do not need to donate in order to be eligible for entry to the competition. Anyone who replies STOP to the first bounceback message and thereby opts out of donating £3 to Global's Make Some Noise will still be included in the prize draw.
7. After the competition closes on Thursday 8th December at 4pm, a random draw will take place of all eligible entries received between the Opening Time and the Closing Time to determine the winner. All winners will be required to talk to the presenter/s and a call will be recorded with the presenter/s and played on-air. If the entrant fails to answer their phone, are driving, or if any fault occurs immediately prior to or during these calls and it is not possible to re-establish contact with the caller, another contestant will be selected at random. The producer's decision is final.
Eligibility:
8. You must be over 18 to enter the Competition.
9. You can enter up to 10 times, however you must text STOP after each entry to opt out of donating £3 to Global's Make Some Noise.
Prize: What's included
- The prize includes two return economy flights from London Heathrow to Seattle-Tacoma airport and a 4 night stay for two at a 4* hotel in Downtown Seattle.
- The prize must be booked before 31st January 2017.
-The 4-night stay is subject to availability and blackout dates will apply.
- The winner is responsible for all expenses and arrangements (including but not limited to transportation to and from the departing and destination airport) not specifically included in the prize.
- $100 gift card to spend at MOD in Seattle.
Restrictions
- At least one guest must be over the age of 18.
- Once travel and accommodation have been booked, the prize cannot be amended.
- We ask that you provide three options as soon as possible after the competition and with at least six weeks' notice prior to travel to make a booking. Nevertheless bookings are subject to availability and at the sole discretion of the provider of the prize.
- More popular holiday periods for the destination get booked up quickly and there are no guarantees we will be able to offer your first choice.
Documents and visas
- The winners must ensure that they have the correct travel documentation and obtain the relevant Visas. Such travel documentation is at the sole expense of the winner. Failure to be granted a Visa and or have the necessary travel documentation will result in the winner forfeiting their prize. We shall not be responsible for ensuring your ability to travel to your holiday destination nor for any additional costs incurred should you be refused entry.
- It is the responsibility of the prize-winner and any travelling companions (if applicable) to check any travel advisories issued by the Government and determine whether they wish to accept the risk of travelling to the holiday destination. We will not be responsible for any loss or damage suffered by any prize-winner and their travelling companions (if applicable) arising out of their failure to follow any travel advisories issued by the Government. -
The prize-winner and their travelling companions (if applicable) must comply with and are responsible for obtaining any inoculation and health regulations required by any holiday prize destination country.
- We will not be liable or responsible for any loss or damage suffered by any prize-winner or their travelling companion (if applicable) should any prize-winner or their travelling companion (if applicable) not redeem a holiday prize as a result of any Government travel warning or advisory applicable to the destination country and/or countries or for any other failure on their part to travel. In particular, we shall have no obligation to substitute any alternative prize, cash equivalent or other compensation where a prize-winner and/or their travelling companion (if applicable) fail to redeem a holiday prize for any reason.
Insurance
- Insurance is not provided as part of the prize. It will be each prize-winner's and their travelling companion's responsibility to take out at their own cost all relevant insurance (including but not limited to health and travel insurance, insurance for theft, loss and damage to property) which may be required or prudent to be taken. General
- All prize elements must be redeemed at the same time.
- We require winner name, contact number, postal address & email to facilitate the prize.
- Not for resale, not transferable, there is no cash alternative. This is a charity competition and as such no refunds are given.
- Prize-winners and their travelling companions must comply with the terms and limitations of the airline(s) and hotel involved in the provision of the holiday prize. In particular, entrants must comply with all health and safety guidelines and instructions and all applicable legal and regulatory requirements.
- The content of the prize may be subject to change and/or substituted with a prize of equal or greater value.
- In the event of unforeseen circumstances, we reserve the right to change the date and substitute with another date.
- Any references to you, your or the prizewinner in these terms and conditions include the prize winner, their travelling companion or anyone else travelling on the prize holiday.