Win A 5 Night Trip To Ibiza In Summer 2017! (Terms And Conditions)
21 September 2016, 16:14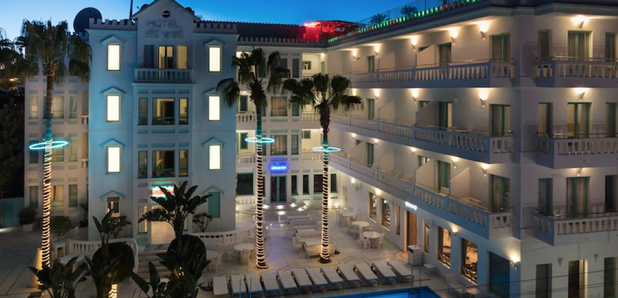 Terms and conditions.
Prize Mechanic:
1. The following rules ("Rules") together with Global Charities ("Global Charities") general and competition terms and conditions (the "Terms and Conditions") (which can be found at www.makesomenoise.com/terms-conditions/ ) apply to the 'Global's Make Some Noise Text Competitions' ("the Competition") which will run from 6am on 23rd September 2016 – 6pm on 7th October 2016 ("the Duration").
2. The "Radio Station" advertising the competition is Capital fm and Capital Xtra.
3. Anyone who enters the Competition (an "Entrant") will be deemed to have understood these Rules along with the Terms and Conditions and will be bound by them. The Terms and Conditions are available on request from Global Charities. Details of the Competition:
4. To enter the Competition an Entrant must send a text message with the word IBIZA to one of the following Radio Station's short codes, either Capital fm's 83958 or Captial Xtra's 61236 (the "Text Message Line"). Text messages will be charged at standard network rate. If you text after the closing time you will not be entered but may still be charged. The Text Message Line will open at 6am 23rd September 2016 (the "Opening Time") and close at 6pm 7th October 2016 (the "Closing Time").
5. After entering the Competition, participants will receive a bounceback text message informing them that a voluntary donation to Global's Make Some Noise (registered charity 1091657 (England & Wales) & SC041475 (Scotland)) of £3 will be taken automatically an hour (60 minutes) after the time the first text was received, unless they reply with the word STOP. The £3 donation will be taken from the mobile phone used to enter the Competition and 100% of the donation will go to Global's Make Some Noise.
6. For the avoidance of doubt, you do not need to donate in order to be eligible for entry to the competition. Anyone who replies STOP to the first bounceback message and thereby opts out of donating £3 to Global's Make Some Noise will still be included in the prize draw.
7. The winner will be notified that they have won using the number of the phone that their text entry was sent from. The winner may be required to answer their phone, talk to the presenter/s and a call recorded with the presenter/s and played on-air. 
Unsuccessful entrants will not be contacted. Eligibility:
8. You must be over 18 to enter the Competition.
9. You can enter as many times as you like, however you must text STOP after each entry to opt out of donating £3 to Global's Make Some Noise. Prize:
10. The prize consists of a 5 night trip to Ibiza for two people in Summer 2017.
11. No substitute prizes or cash alternatives are available.
12. The prize is non transferable.
13. Prize: - The prize includes two return flights with Monarch from Birmingham, Manchester or London Gatwick Airport to Ibiza Airport with airport taxes included; a five-night stay for two in a superior double or twin room with breakfast, a balance treatment for two and one bottle of prosecco (courtesy of Ombra de Pantera at Sky Bar) at Hotel Es Vive, a 'VIP experience' at Ocean Beach Ibiza with one VIP bed, one bottle of choice and two sharing platters at Ocean Beach Ibiza and 2 x 5-day passes to Ushuaïa Ibiza Club for the summer season in 2017.
- The prize must be booked before 7th November 2016 and is valid between May 2017 and 30th September 2017.
- All prize elements must be redeemed at the same time.
- The prize is offered strictly subject to availability and may not be available on all dates on all flights during peak periods such as Christmas, New Year, School and Bank Holidays.
- Flight terms and conditions apply and can be found at http://www.monarch.co.uk/terms/flights.
- Travel insurance is strongly recommended. Please visit www.monarch.co.uk for details and premiums.
- One piece of hold luggage per person is included in the prize and will be checked in free of charge. Up to 10kg of hang baggage may be taken into the cabin per person in a bag no bigger than 56 x 40 x 25cm, free of charge. For further information about hand baggage restrictions please refer to the FAQs on http://www.monarch.co.uk/faq/flights/baggage.
- The winner is responsible for all expenses and arrangements (such as but not limited to flight extras, in-flight meals, pre-allocated seats, meals, spending money and transportation to and from the departing and destination airport) not specifically included in the prize.
- If Monarch fails to comply with the Agreement, Monarch is responsible for loss or damage you suffer that is not foreseeable. Loss or damage is foreseeable if they were an obvious consequence of Monarch's breach or if they were contemplated by both the winner and Monarch at the time the parties entered into this agreement. Prize winners statutory rights are not affected.
- Compensation under Regulation 261/2004, Montreal Convention and any other applicable law is strictly excluded irrespective of the cause.
- Prize winners must ensure that they have the correct travel documentation and obtain the relevant Visas. Such travel documentation is at the sole expense of the Winner. Failure to be granted a Visa and or have the necessary travel documentation will result in the Prize Winner forfeiting their prize.
- The prize donated by Ocean Beach Ibiza will include one bed for 8 people in total, plus one bottle of the winners choice and two sharing platters. Any additional drinks or food other than that listed will be charged to the winner.
- The Ocean Beach Club prize may be taken from May – September 2017 on any day bar Friday or Sunday.
- The Hotel Es Vive prize is for two persons and one room only – both guests must be aged 18 or over. The prize is redeemable within 1 month of winning and can only be redeemed for the May - September 2017 season excluding weekends and August. The booking period must be Monday to Friday.
- The Hotel Es Vive prize 'Balance' treatment for two will consist of a 24-hr pretox (cocktails, light dinner, VIP club entry of choice) and detox (brunch, spa, massage, crafted tonics) package.
- The Hotel Es Vive prize will not include transport to/from the hotel/or addition venues, dinner, or drinks. VIP entry will also be dependent on the club.
- Once travel and accommodation have been booked, the prize cannot be amended.
- Whilst we will do all we can to book your trip on your preferred dates, this is not always possible and we ask that you provide three options as soon as possible after the competition and at least four weeks' notice to make a booking.
- Wheelchair access at some locations may be limited or unavailable.
- The content of the prize may be subject to change and/or substituted with a prize of equal or greater value.
- In the event of unforeseen circumstances, we reserve the right to change the date and substitute with another date.
- We require winner name, contact number, postal address & email to facilitate the prize.
- Due to the nature of prize donations, please be aware that it can take several weeks to confirm dates.
- Not for resale, not transferable, there is no cash alternative. This is a charity competition and as such no refunds are given. The Promoters are Global Radio, registered with Phonepay Plus (ORG832-96388-41101) and Global Charities, registered with Phonepay Plus (ORG831-51159-55647). Service Provider: Global Radio Services Ltd., 30 Leicester Square, London, WC2H 7LA. If you are having problems using our text entry service or feel a donation has been taken from your bill unfairly, please have a look at our FAQs at http://www.makesomenoise.com/premium-rate-phone-text-faqs/ or alternatively contact our customer helpline on 03333 212 196.