Listen to their stories, and find out how you can help to make a difference.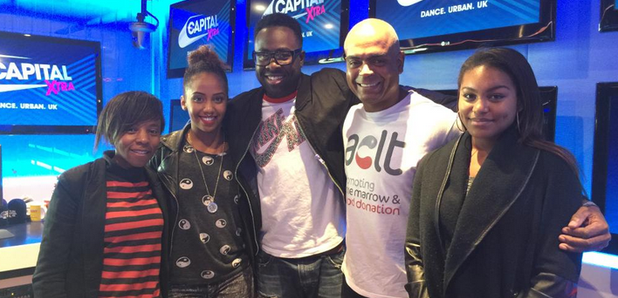 This morning (9th October) Kojo and Jade spoke to Orin Lewis the CEO of the ACLT Charity (The African Caribbean Leukaemia Trust), whose aim is to raise awareness about leukaemia, all blood cancers & organ transplants and recruit bone marrow, blood, organ donors and save lives.
On Global's Make Some Noise day, they were joined by Maddie and Tia, two members of the charity, who told their own personal stories about how the charity has helped them.
Listen to their stories below:
All day today Capital XTRA will be raising money and awareness for Global's Make Some Noise, a new charity that helps make a difference to disadvantaged children and young people right here in the UK.
Find out more about Make Some Noise.