The Best R&B Songs Of 2018 So Far
19 February 2018, 15:28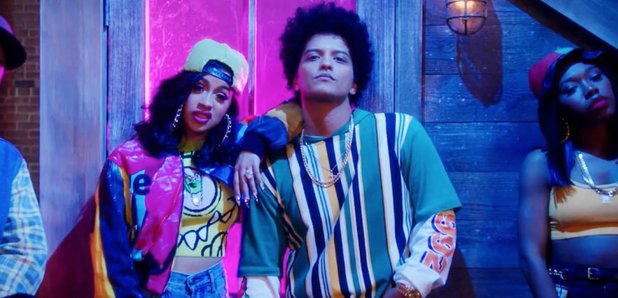 Get ready for the ultimate R&B playlist, filled with huge new songs from the likes of Bruno Mars, Justin Timberlake, Jorja Smith and more.
R&B music is set for a huge year, with artists already starting to drop amazing new music in 2018.
There have already been massive new songs from Justin Timberlake, Bruno Mars and Drake - who is currently working on his highly-anticipated new album.
But that's not all, Jorja Smith, Tinashe and more have dropped some must-listens.
Below we round up the biggest R&B songs of 2018 so far.
(Keep checking back as we'll be updating this page with all the biggest R&B songs as they are released!)
Frank Ocean - 'Moon River'
Frank has seriously delivered with this haunting rendition of the classic 60's song, originally made famous by 'Breakfast At Tiffany's's.
Tinashe Feat. Future - 'Faded Love'
R&B princess Tinashe is back with another strong effort from her hotly anticipated upcoming album 'Joyride', this time linking up with Future who provides his own slick verse.
Kendrick Lamar & The Weeknd - 'Pray For Me'
Kendrick Lamar and The Weekend teamed up on Black Panther single 'Pray For Me'. The superstar duo show why they are among the best in their respective genres in a collaboration that merges Hip-Hop and R&B.
Chris Brown - 'State Of The Union'
Following Donald Trump's first ever Presidential State Of The Union speech, Chris Brown hit the studio take take out his feelings in the booth. This is smooth R&B at its finest...
Jhené Aiko Feat. Rae Sremmurd - 'Sativa'
The feather-toned songstress is ready to send listeners into a hazy dream with her new jam, featuring Hip-Hop double act Rae Sremmurd.
Bruno Mars Feat. Cardi B - 'Finesse' (Remix)
Bruno Mars brought a new lease of life to his '24K Magic' track by adding one of the hottest rappers of the moment Cardi B. The pair deliver some serious throwback vibes in the music video, paying homage to 90's TV show 'In Living Color'.
Justin Timberlake - 'Filthy
Ahead of the release of his 'Man Of The Woods' album, Justin Timberlake collaborated with good friend Timbaland on experimental single 'Filthy'. This is huge!
Jorja Smith Feat. Stormzy - 'Let Me Down'
Jorja Smith teamed up with Stormzy on soulful single 'Let Me Down'. The UK singer, who collaborated with Drake on 'More Life', tells a conflicted love story with the help of Big Mike!
Tinashe Feat. Offset - 'No Drama'
After a lengthy musical hiatus, Tinashe announced her comeback with single 'No Drama' alongside Migos rapper Offset. The LA singer returned to her roots for a song some people are comparing to her breakout hit '2 On'.
Drake - 'God's Plan'
Taken from his surprise 2-track EP 'Scary Hours', Drake reminded fans that he is going nowhere with the release of huge track 'God's Plan'!