The Best Hip-Hop Songs Of 2018 So Far
12 January 2018, 16:43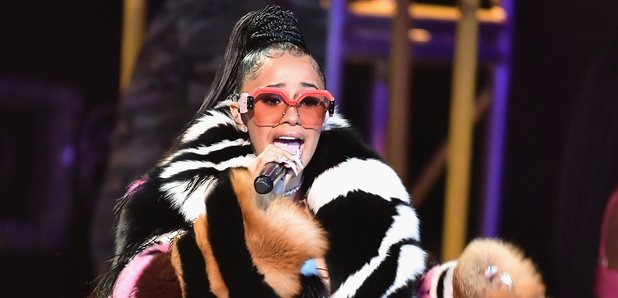 Listen to the ultimate Hip-Hop playlist with huge tracks from the likes of Eminem, Kendrick Lamar, Cardi B and more.
2017 was a huge year for Hip-Hop, but rest assured 2018 is going to be even bigger.
With chart-topping releases from some of the most prominent names in the genre, artists including Eminem, Cardi B, Kendrick Lamar and more are all making big moves this year.
Check out the biggest Hip-Hop songs to drop in 2018 so far.
(Warning: Some of these tracks contain strong language that some people may find offensive.)
Eminem Feat. 2 Chainz & Phresher - 'Chloraseptic (Remix)'
Slims Shady brings the fire in this savage rework of his 'Revival' hit.
Cardi B Feat. 21 Savage - 'Bartier Cardi'
Bardi's sophomore single has got people talking for all the right reasons. Hip-Hop's current leading lady is taking this year by storm!
Jay Rock Feat. Kendrick Lamar, Future & James Blake - 'King's Dead'
This star-studded line up have delivered a powerful, high-energy banger taken from the Kung Fu Kenny-produced 'Black Panther' soundtrack.
Quavo & Nicki Minaj - 'She For Keeps'
Quality Control teammates Quavo and Nicki have linked up a loved-up tune, with a throwback-inpsired video to boot.
Black Eyed Peas - 'Street Livin'
The Peas are back (minus Fergie) with a socially-conscious new single with an inspirational message.