You Won't Believe How Old YouTube's 'Chicken Connoisseur' Really Is...
13 December 2016, 16:36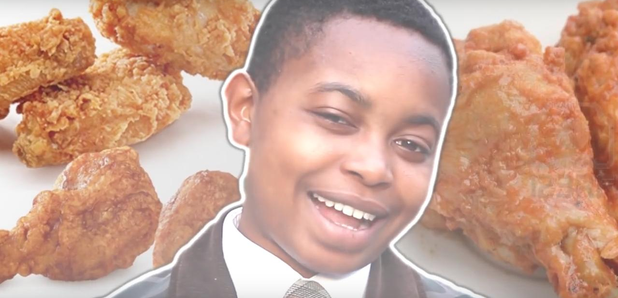 This will shock you.
In the video, Quashie reviews hilariously reviews a variety of London's fried chicken shops in an attempt to find the tastiest chicken treats on the market.
The video, which has already hit over 1.7 million views on YouTube, is full of hilarious one-liners.
At one point, Quashie slates a popular chicken shop in Tottenham, saying: "Man didn't even have burger sauce. How can I respect you?"
However fans on social media were shocked to discover the real age of the famous 'Chicken Connoisseur'.
At a glance, most people would gauge him at around 15 or 16.
But Quashie soon took to Twitter to reveal that he is, in fact, 23.
@ErenSabanci 23, but I look like 15

— Chicken Connoisseur (@PengestMunch) October 7, 2016
And it's safe to say that people were shocked.
How is the Pengest Munch boy 23 years of age? What happen to his puberty process cos my 1st thought was hes coming off completing his GCSEs

— Diego Dan$o™ (@OhYeahGuy) December 11, 2016
@mrdanwalker nah bossman lies, no way is pengest munch that age

— Goo_nerd (@Goo_nerd) December 10, 2016
Regardless, we'll make sure we keep up to date on Quashie's ongoing quest to find the pengest munch out there.