The Best Songs From The 'Power' Soundtrack
7 June 2018, 17:22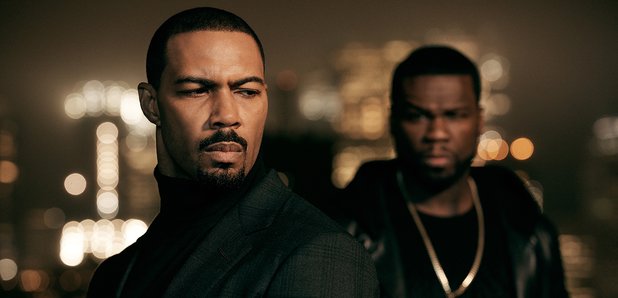 Check out our top picks from 50 Cent's hit show...
If you're a fan of the hit Starz TV show 'Power', you'll know that the soundtrack is all kinds of epic.
Using an eclectic mix of up-and-coming artists, frequent chart-toppers and certified legends, it creates the ultimate backdrop to 50 Cent's gritty crime drama.
So, while we patiently wait for Ghost, Kanan, Tommy and co. to return to our screens for season 5, it's time to listen back to the best songs from episodes past.
Hit play to kick off the ultimate 'Power' playlist.
Saje - 'Almost'
Season: 3
Episode: 1
Jacob Banks - 'Unknown'
Season: 3
Episode: 10
50 Cent Feat. Joe - 'Big Rich Town'
Season: 1, 2, 3, 4
Episode: Theme Song
ScHoolboy Q - 'Man Of The Year'
Season: 1
Episode: 7
Kwabs - 'Last Stand'
Season: 4
Episode: 2
Phantom Green & King Green - 'Run For Cover'
Season: 4
Episode: 10
Rotimi - 'Living Foul'
Season: 3
Episode: 9
Sage The Gemini Feat. IamSu - 'Gas Pedal'
Season: 1
Episode: 4
Gallant - 'Shotgun'
Season: 4
Episode: 10
Kid Ink Feat. Tyga - 'Iz U Down'
Season: 2
Episode: 7
A$AP Rocky Feat. Skrillex & Birdy Nam Nam - 'Wild For The Night'
Season: 1
Episode: 2
MDWS - 'Circles'
Season: 3
Episode: 7
Kenzie May - 'Honey'
Season: 3
Episode: 8
Chase & Status - 'All Goes Wrong'
Season: 4
Episode: 2
Mack Wilds - 'Own It'
Season: 1
Episode: 1
Vince Staples - 'BagBak'
Season: 4
Episode: 9
50 Cent Feat. Kidd Kidd - 'Everytime I Come Around'
Season: 4
Episode: 1
Lenisha Nelson - 'I'm Good'
Season: 1
Episode: 4
Raleigh Ritchie - 'Bloodsport '15'
Season: 3
Episode: 4
Pusha T Feat. Jeezy & Kevin Cossom - 'No Regrets'
Season: 1
Episode: 4
Tinashe - 'Cold Sweat'
Season: 3
Episode: 4
Vo Williams - 'All Or Nothing'
Season: 3
Episode: 2
Joachim Walker - 'It's Ours'
Season: 2
Episode: 9
Yo Gotti Feat. T.I. - 'King Sh*t'
Season: 2
Episode: 4
Kiiara - 'Gold'
Season: 3
Episode: 1
Wiz Khalifa - 'A** Drop'
Season: 2
Episode: 2
Opia - 'Falling'
Season: 3
Episode: 6
Jacob Banks Feat. Boogie - 'Monster 2.0'
Season: 4
Episode: 1